The first trailer for Ant-Man and The Wasp has landed online and let's just say, Marvel Studio's streak for having fantastic trailers continues. Remember our first look at Avengers: Infinity War? Yeah, like we said… nobody edits together a trailer quite like the folks at Marvel.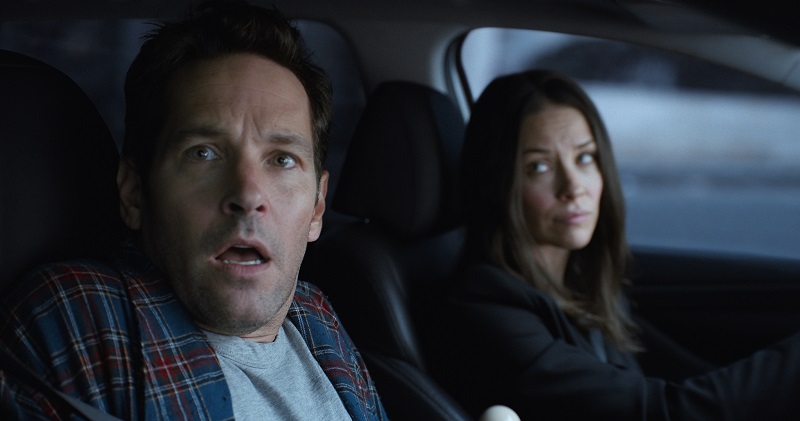 That's even more impressive if you take into account that this is our first look at the highly anticipated sequel to Peyton Reed's Ant-Man, which wowed audiences of superhero fans and movie fans alike when it landed with Paul Rudd in the title role back in 2015.
Reed is back in the director's chair, with Rudd returning as Scott Lang, Evangeline Lilly getting a pumped-up role as Hope Van Dyne (and of course as The Wasp). Also returning is Michael Douglas, with Laurence Fishburne and Michelle Pfeiffer joining the cast that includes Andrew Barrer, Gabriel Ferrari, Michael Peña, Walton Goggins, Bobby Cannavale,  Judy Greer, Tip "T.I." Harris, David Dastmalchian, Hannah John Kamen, Abby Ryder-Fortson, and Randall Park.
Look for Ant-Man and The Wasp to hit theaters in the heat of summer movie season, July 6.
Marvel also unveiled its official synopsis for Ant-Man and The Wasp:
From the Marvel Cinematic Universe comes Ant Man and the Wasp, a new chapter featuring heroes with the astonishing ability to shrink. In the aftermath of Captain America: Civil War, Scott Lang grapples with the consequences of his choices as both a Super Hero and a father. As he struggles to rebalance his home life with his responsibilities as Ant-Man, he's confronted by Hope van Dyne and Dr. Hank Pym with an urgent new mission. Scott must once again put on the suit and learn to fight alongside the Wasp as the team works together to uncover secrets from the past.