Well, the Oscar nominations are here. Our first impression is one of utter befuddledness. It has been a complete and utter head shaking morning going over this list of nominees. Good thing I have an outlet to let this zaniness go somewhere and not be internalized, thus influencing what was an otherwise fantastic week!
There are so many snubs and surprises this year that the title of our annual Oscar Watch that appears the day of the nods being announced — at that ungodly hour of the morning — could not have been more spot-on.
Ladies and gentlemen, the 2018 Oscar Watch: Snubs and Surprises.
SNUB: NO WONDER WOMAN?
No Wonder Woman on the entire list of nominations! Like, not one? At all. Not even a technical nod for Best Production Design or Best Costume for its World War I battlefield to the streets of London and Amazon isles of Themyscira wardrobe needs? The biggest crime of all being thrown at the summer blockbuster and one of the highest reviewed movies of the year is no nod for Petty Jenkins' miracle work as director. Crime! Abhorrent crime!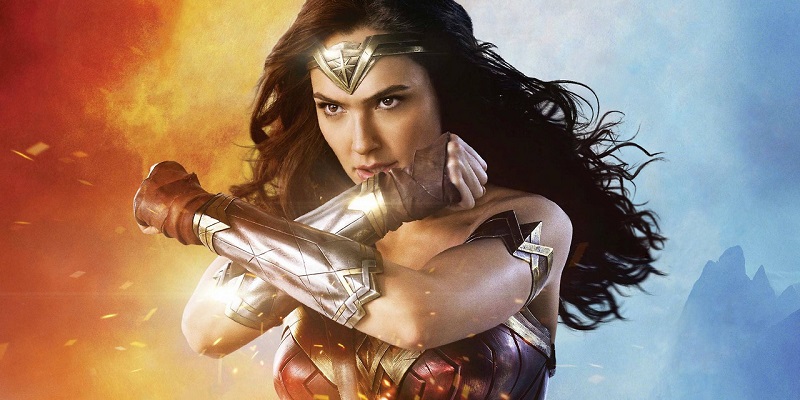 SURPRISE: GRETA GERWIG
Not that there was only spot for a female director on the list of Best Directors. But one could argue that Jenkins' spot on the field was taken by Greta Gerwig's nomination for her work helming Lady Bird. One could also infer that Paul Thomas Anderson getting a nod for Phantom Thread took her spot as well. His nomination was an utter shock to this guy as we were completely underwhelmed by his film and honestly the nod for Daniel Day Lewis is a bit much, given that his "final" role was not one for the ages. Let's not take anything away from Gerwig, though. This is a surprise, and there is no doubt about it. Congrats to her and as a longtime admirer of her work, kudos to her for being only the fifth female to ever score a nomination f or Best Director. If there ever was a boys' club, it is this category.
SNUB: THE BIG SICK FOR BEST PICTURE
One of the best movies of the year (check out our top 17 of 2017) was The Big Sick. Sure, it earned a nod for Best Original Screenplay for Kumail Nanjiani and Emily V. Gordon's heartwarming tale of their romance. But, the Academy allows for 10 films to earn Best Picture nominations and to award nine films (especially with one who did not deserve it… Phantom, we're looking at you!) and hold out that tenth spot and not give it to The Big Sick, is complete and utter crap. If there is a number 10 that deserves to be on this list, it is the utterly hilariously charming The Big Sick.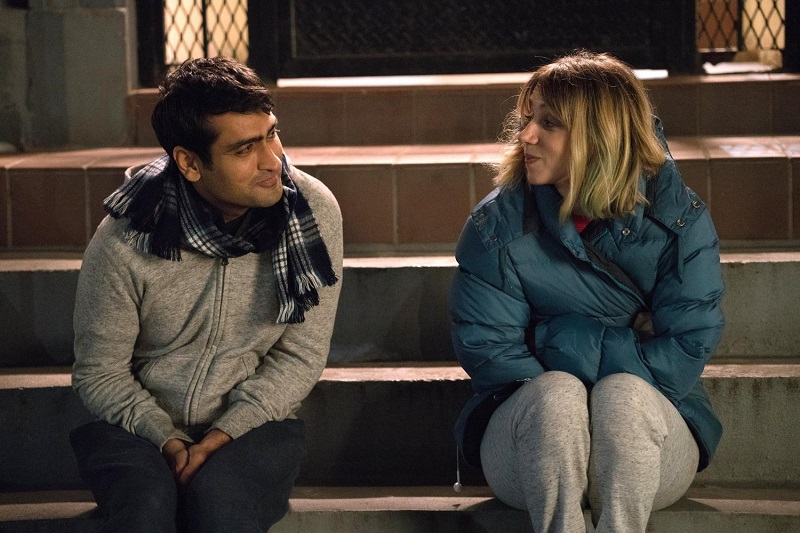 SURPRISE: LOGAN SCORES AN OSCAR NOD, BUT NOT FOR WHAT YOU'D THINK
Patrick Stewart gave a performance for the ages with his turn as Professor X in the March release, Logan. The gritty and heartbreaking superhero tale is also one of the best pictures of the year that Oscar largely ignored. But, that is OK. There was hardly a person who covers the film industry who actually thought that Sir Stewart would score a Best Supporting Actor nomination for his stunning work in Logan. But to awake to the news and hear that Logan earned an Oscar nod, we were a bit taken back by what the category was that saw the X-Men spin-off movie hear its name called — Best Adapted Screenplay? Really?! A welcomed surprise, sure, but a film script that is largely original, based on a comic book that never really took the route that James Mangold's film did is hardly adapted, no? So… surprise all around. But, like we said, a good one nonetheless.
SNUB: MUDBOUND FOR BEST PICTURE
This snub could come down to one thing and that is prestige. The Academy Awards honors films that shine a light on the glory that is attending the temple that is the theater to sit in the dark with a crowd and share a collective experience that is "going to the movies." Mudbound was one of the absolute best movies of the year, no question. But… it was a Netflix movie and that is exactly why it was snubbed this morning. Perhaps over time, that bias will fade away. But for now, the film will have to take solace in its nominations for Mary J. Blige for Best Supporting Actress and for Best Adapted Screenplay.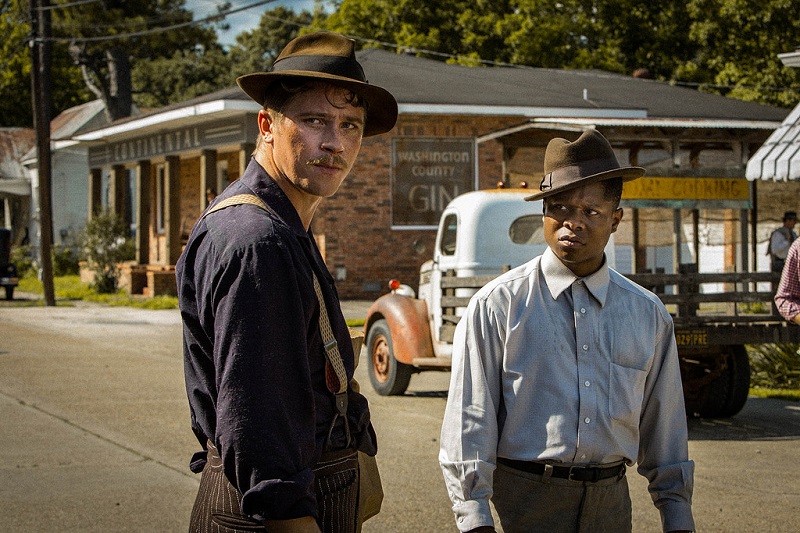 SURPRISE: PHANTOM THREAD'S LOVE
Let's be clear, Phantom Thread was no mother! It was not a divisive movie that found appreciators either loving or hating it to the extreme. Paul Thomas Anderson's film, starring Daniel Day Lewis, garnered a bevy of nominations. It was honored for Best Picture, Best Director for Anderson, Best Actor for Daniel Day Lewis and Best Supporting Actress for Lesley Manville. Oscar does like Anderson (There Will Be Blood) and Lewis (Lincoln and a litany of other works). Given that this film is supposedly the actor's final work, it is not a surprise that he was honored. What is a shock is how much love spread exponentially out from his performance adoration to the film itself and players involved.
SNUB: NO MICHAEL STUHLBARG!
Michael Stuhlbarg should have earned a nomination for Best Supporting Actor for his fatherly turn in Call Me By Your Name. His loving conversation with his son in the final act of the beautiful coming of age romance is the stuff of legend. No stranger to awarding show-stopping moments (Jennifer Hudson in Dreamgirls, Anne Hathaway in Les Mis, Judi Dench in Shakespeare in Love), the absence of Stuhlbarg here is an absolute and repulsive snub. When he completes his moment in Call Me By Your Name, we all wish our fathers had talked to us like that. All. Of. Us.
SURPRISE: BOSS BABY FOR BEST ANIMATED FEATURE
The honoring of the Alec Baldwin starring Boss Baby is a surprise of enormous magnitude. It's an OK animated film. But this is an Academy that honors obscure animated films from foreign countries in this category if it feels that the Hollywood machine has failed to give the landscape anything worth fawning over. Boss Baby is a Best Animated Feature nominee? Wait, what?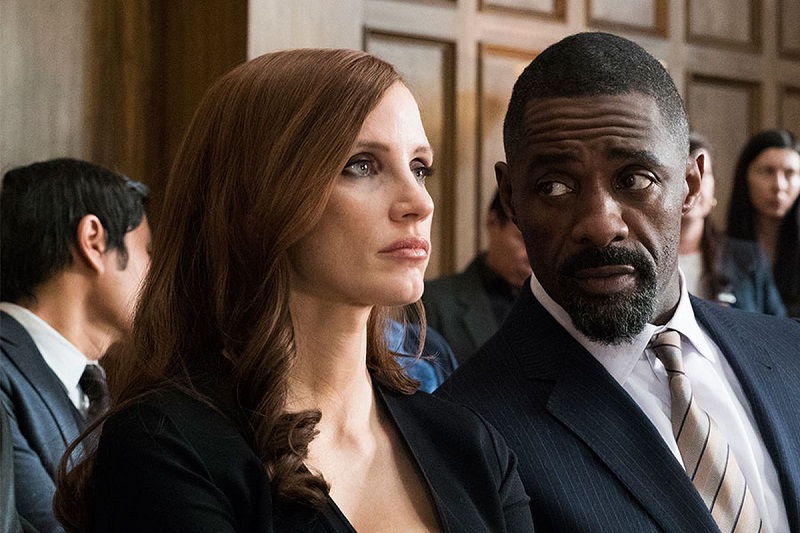 SNUB: WHERE IS JESSICA CHASTAIN?
This one is double-sided. We firmly think that Jessica Chastain didn't get an Oscar nomination for her work juggling Aaron Sorkin's Oscar nominated script for Molly's Game because the spot went to Margot Robbie for I, Tonya. That performance by Robbie is one for the ages. There is no question. She deserves the nomination, through and through. The other four nominees are as solid as they come, so no disparaging there. It is just what Chastain did in Molly's Game is nothing short of a movie miracle. The way she played volleyball with Sorkin's words is a lesson in acting at the highest level. This is a good snub. When there are too many meaty roles for women in Hollywood, this is a piece of "neglect" we could swallow all day, every day. Next year, Jess!