Alicia Vikander, Oscar winner extraordinaire, steps into the kick-ass boots left behind by Angelina Jolie as the Tomb Raider herself, Lara Croft. Warner Bros. has unveiled the latest Tomb Raider trailer and it teases one hell of a ride for the film that lands March 16.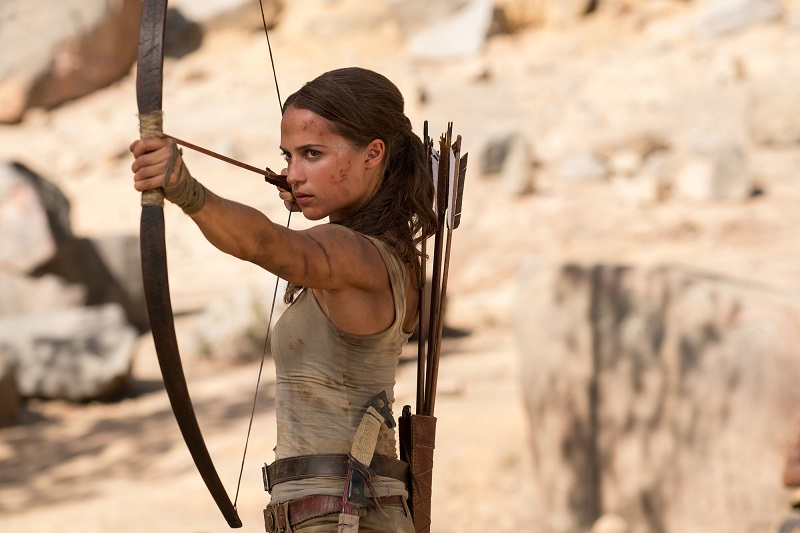 This reboot takes us back to the beginning and shows how the rich daughter of an adventuring father finds herself the apple that does not fall far from the tree.
Dominic West plays her father that we get to see in video messages to his daughter. See, he's disappeared, and Lara takes it upon herself to leave that charmed life behind and head into the jungle in search of solving her father's mystery.
Walton Goggins stars as our baddie who is seeking to launch a global genocide. Tomb Raider also stars Kristen Scott Thomas (The Darkest Hour) and Daniel Wu.