Christopher Nolan has become one of those rare directors whose name alone gets people in the seats. Sure, the true story of Dunkirk and the British response to having 400,000 of its soldiers trapped on the French beach of the title — surrounded by Nazis — is one to garner attention. But with no huge names (save Kenneth Branagh, but he's not exactly a box office draw, now is he?) above the movie's title on the marquee, it was the helmer that made the World War II true tale a smash hit.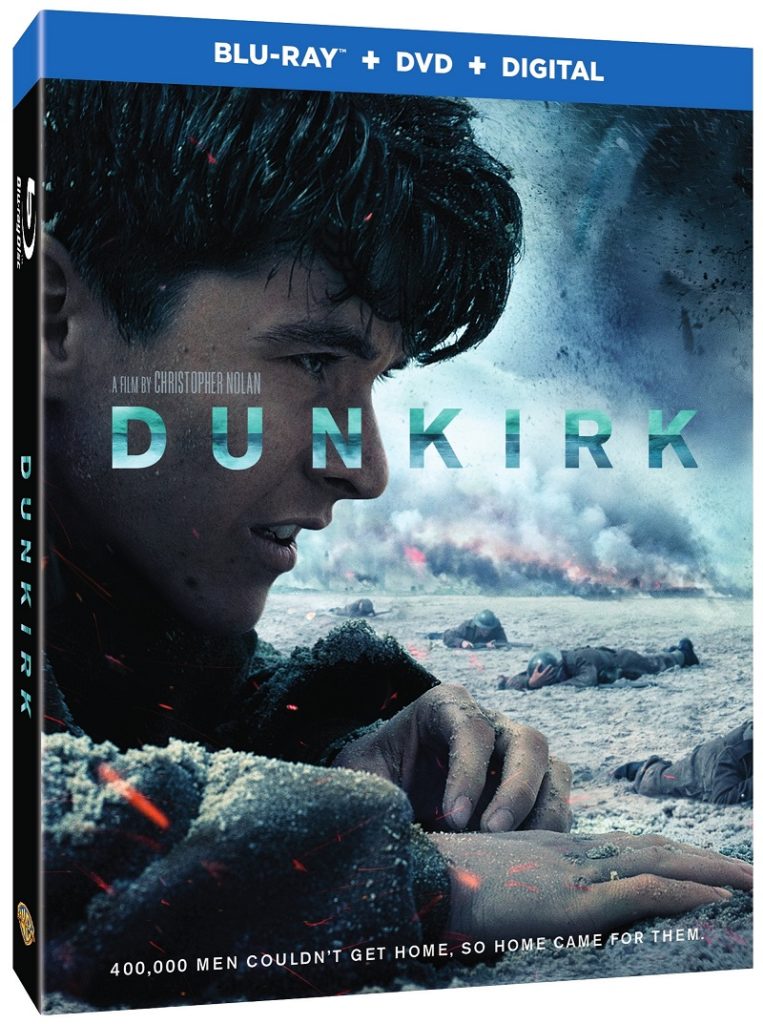 It was adored by a large swath of critics too when it landed in the crowded summer movie landscape. That too is impressive, given audiences' penchant for sequels, superhero movies and escapist fare during the warmer months.
Durkirk has landed on DVD, Blu-Ray and digital download. The film itself (one of our Top 17 of 2017) is worthy of a purchase, a must-own for any film appreciator. But it is the bevy of bonus features that make Dunkirk one of the best home video releases of all of 2017. Nolan and his team have truly given audiences an astounding look at the making of the director's masterwork and done so in a manner that is as entertaining as it is enthralling and enlightening.
Not only did Nolan direct Dunkirk, but he wrote the screenplay as well. To say this is a passion project for the lauded filmmaker is a gross understatement. He painstakingly crafts a tension-filled epic that chronicles exactly how almost a half a million British soldiers found themselves stranded on a French seaside and the collective effort of an entire nation to ensure their safe passage home.
It was the early days of World War II. Germany had literally marched across Europe and was on the verge of controlling the Western part of the continent. France was teetering on the brink of destruction, setting up Great Britain as the Nazis next conquest. Standing between that occurring was those 400,000 soldiers. Their defense of France was failing, and it was imperative that they get back home to defend the homeland and recharge for a subsequent effort to liberate the French and the rest of Europe.
With Britain's naval and air forces unable to mobilize, Prime Minister Winston Churchill put out a call for a citizen's armada, one that would cross the treacherous seas towards France and mount the largest civilian rescue mission in history. That is Dunkirk and in the hands of Nolan, it is as tense as you'd imagine it to be. As we stated in our theatrical Dunkirk review, the film is as intense and thrilling as can be, even if it lacks a bit of emotional connection to its cast. Branagh is his usually awesome self as a British commander stranded on that iconic French beach. Representing the human side of the citizen Navy answering the call is Oscar winner Mark Rylance as Mr. Dawson, who risked everything with his son to "do what's right" to save as many British soldiers as they possibly can in their boat. It is a vessel more suited for weekend getaways than war rescue.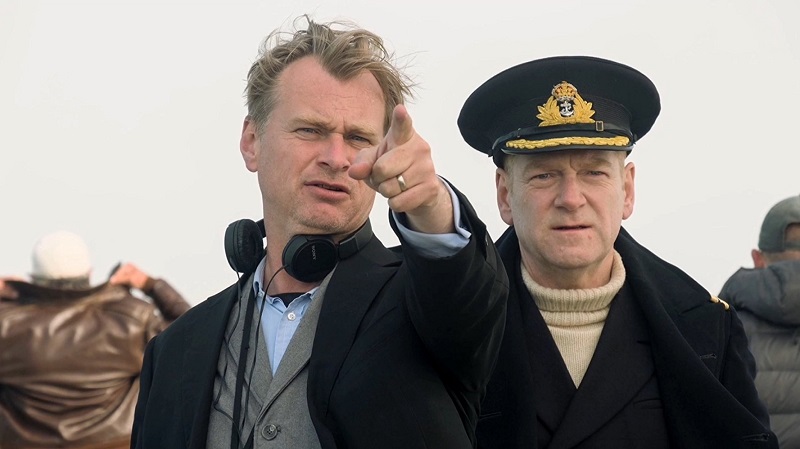 There are so many rich bonus features that they arrive on a second disc, one required by Nolan that thankfully was provided by Warner Bros. Home Video. Filmmakers rarely get that kind of additional packaging on a home video release, another bit of proof that Nolan is in a league all his own.
Each of the extras arrive in a perfectly thought out quintet of chapters. For fans of Nolan and those who adore this film, the fact that those five chapters add up to a longer period of time than the film itself is a true gift. Those that know the filmmaker well know that he is meticulous in his work, and that attention to detail and desire to share how he makes his movie magic with his fans comes across loud and clear with every moment of the Dunkirk extras.
The five chapters are comprised of Creation, Air, Land, Sea and Conclusion. Each meticulously delves into how the film was made and what is truly a marvel is that concluding chapter. Conclusion brilliantly puts the entire effort in context. Like we said, this is one home video release for the ages.
What stands out from all the featurettes is how Nolan achieved his dream with the help of so many, the absence of even a fraction of one would have made the film a little less special. The film crew goes deep in terms of who gets to share the insight into the making of the film, describing the challenges of shooting on water and how they achieved what they did shooting on IMAX cameras and other cameras that Nolan required. It is also clear that the local authorities of Dunkirk, as well as the Britain Association of Dunkirk Little Ships, were invaluable in the creation of this motion picture.
What is fascinating is how much of the focus is on the technical creation of the film itself. Those seeking longer snip-its from the actors who inhabit the film will be disappointed. Not that they do not matter in the realm of this particular film, but after seeing all that went into the nitty-gritty of the moviemaking process for Dunkirk, it is easy to see why actor's insight would not add as much to what Nolan was going for in terms of pulling back the curtain and letting viewers know how Dunkirk's divine delivery was achieved.
Film Grade: A+
Bonus Features: A+