Peter Jackson, the man who gave of The Lord of the Rings, The Hobbit and King Kong, has returned to the otherworldly realm in the cinema landscape with his new saga. The first teaser trailer for Mortal Engines has arrived from Universal Pictures and it introduces us to a whole new fantasy from the king of that genre.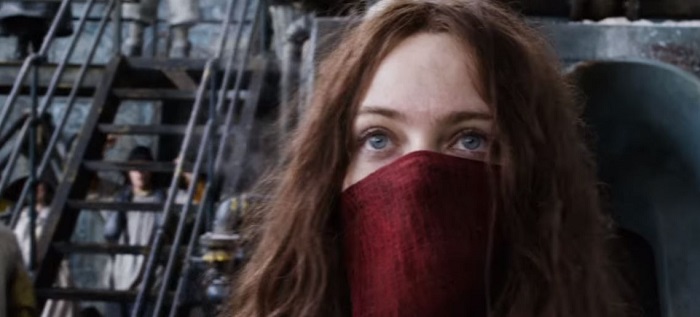 Mortal Engines takes place thousands of years after civilization was destroyed by a cataclysmic event, humankind has adapted and a new way of living has evolved. Gigantic moving cities now roam the Earth, ruthlessly preying upon smaller traction towns. Tom Natsworthy (Robert Sheehan) — who hails from a Lower Tier of the great traction city of London — finds himself fighting for his own survival after he encounters the dangerous fugitive Hester Shaw (Hera Hilmar). Two opposites, whose paths should never have crossed, forge an unlikely alliance that is destined to change the course of the future.
Jackson tapped his King Kong visual effects artist, Christian Rivers, to helm Mortal Engines and it also comes from fellow The Lord of the Rings creative team Fran Walsh and Philippa Boyens. The film is based on the award-winning book series from Philip Reeve. The 3D epic adventure lands December 14, 2018 and stars Hugo Weaving, Hera Hilmar, Robert Sheehan, Jihae, Ronan Raftery, Leila George, Patrick Malahide and Stephen Lang.