The latest Star Wars movie out from Lucasfilm and Disney is the first since the stand-alone success of Rogue One. It's been since 2015's The Force Awakens that we were last with our new band of heroes and returning veterans, check that, legends.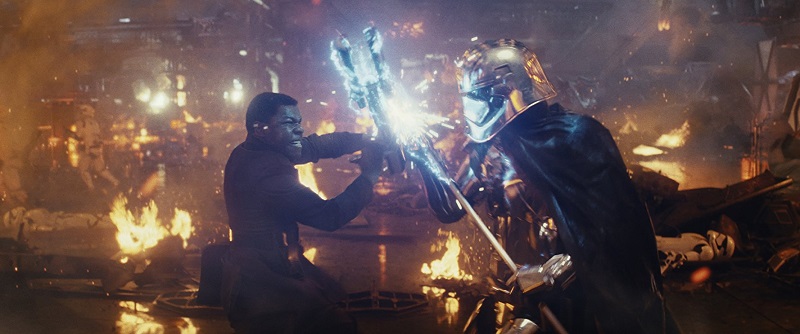 J.J. Abrams achieved much in terms of universe expanding with his first installment of this new trilogy. But, now it is Rian Johnson's turn. He wrote and directed Star Wars: The Last Jedi and his heavenly handprints are all Episode VIII. The man who gave us Looper and Brick dives into the iconic interstellar world created by George Lucas in Star Wars: A New Hope.
What he delivers is a fantastically fun fable that innately comes from a place of unconditional love. It offers us numerous jaw-dropping moments and also enhances the emotional connections to characters that not only deepens and solidifies us with this new band of rebels and villains, but broadens their part in this plot.
The best way to have an elevated emotional experience witnessing Star Wars: The Last Jedi is to see it without knowing anything about the cinematic joyride you are about to embark on. Therefore, no spoilers here — not even plot points will be laid out, other than to say that Rey (Daisy Ridley), Finn (John Boyega), Poe (Oscar Isaac), General Leia (Carrie Fisher), Kylo Ren (Adam Driver) Captain Phasma (Gwendoline Christie), General Hux (Domhnall Gleeson) and yes, Luke Skywalker (Mark Hamill) are all back to doing what they do in this world that is interconnected by The Force that always seems to find itself in a state of turmoil between light and dark.
New additions, both the characters and the thespians that inhabit them, all seamlessly weave brilliantly into the web that is this latest chapter in the Star Wars lush legacy. Laura Dern takes command in the role of Vice Admiral Amilyn Holdo — a truly selfless soul whose presence adds power and a firm panache to the overall arc of Johnson's tale.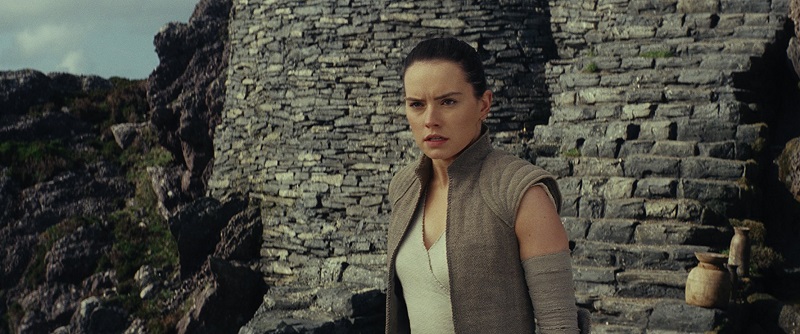 Not a new addition, but Mr. Mocap Magnificence — aka Andy Serkis — literally and figuratively delivers us a more refined Supreme Leader Snoke. He is … well, taking shape as a character. Johnson has crafted more of an inferred backstory into his middle chapter script which gives us a more intense ire for our evil doer. Benicio del Toro sashays his way onto the Star Wars landscape in the most magnificent way that one wonders if the role was crafted with the Oscar winner in mind the entire time. His DJ may have a smaller part to play in this sci-fi symphony, but his role could not be more integral to the entire opus.
Rebels on the run, that aspect of this Star Wars world is one that audiences and pontificators alike appreciate. After all, The Empire Strikes Back is the best Star Wars movie in the entire canon. There is hope strewn throughout Johnson's passion project and an easy way to achieve that hard-to-get emotional response is to give all those watching plenty to fear and cheer. Heroes' backs are continually against the wall in this middle chapter, much like it was in the middle episode of Lucas' first trilogy. There is also an equal ebb and flow of that thing called hope, all mixed with a dramatic dose of shock and awe meets hold your breath battle sequences.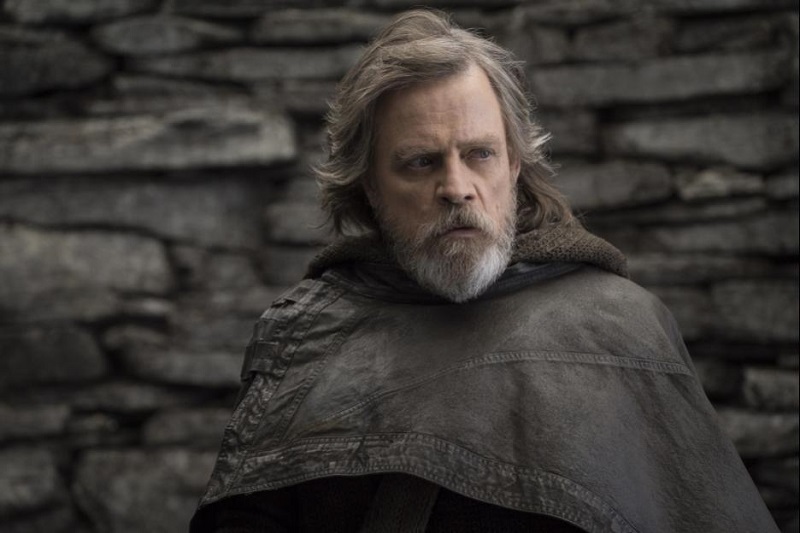 Johnson brings many things to this series. First and foremost, he comes in as a true Star Wars appreciator seeking to humbly add his vision to the very franchise that is clearly responsible for him doing what he does. The auteur does something extraordinarily rare with The Last Jedi. Johnson manages to salute classic aspects of this lore we love while subtly and smartly widening the Star Wars world in a manner that is a tantalizing triumph. The writer-director's command of the entire Star Wars pop culture crater also shows in the way he vastly expanded the scope. His courage and confidence in his talents are front and center. Think about it. It's Star Wars. Many a helmer would have faded and folded with the seismic pressure to produce. Not mentioning names, but it recently happened to this franchise.
Johnson didn't blink. He dove into a pool loaded with potential sharks at every turn and it brought out the best in him as a filmmaker. One can easily see why Disney and Lucasfilm gave him his own stand-alone trilogy.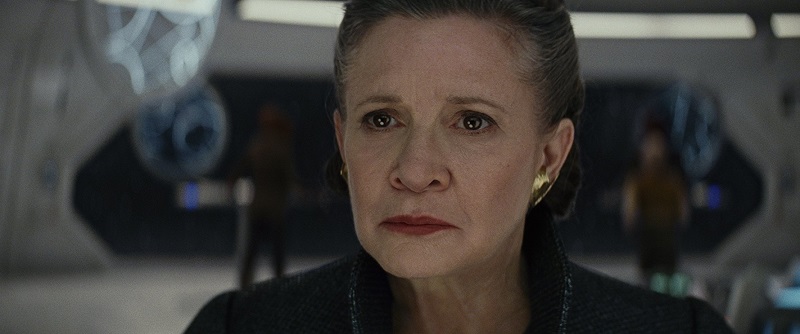 The entire ensemble is a joy to witness on the big screen. If there is one to salute above all the others, it has to be Hamill. His exquisite return to the role that made him a Hollywood icon is a breathless turn that is his best performance as Luke Skywalker ever. He is given an emotional palette to work with that is rich with colors both vast and deep and Hamill rises to the occasion. Skywalker has also become quite the humorist as it Luke that adds welcomed lighter beats throughout The Last Jedi.
Star Wars: The Last Jedi is epic and its scope allows Abrams to take his concluding chapter in this trilogy to some pretty incredible places. Where Johnson has left the tale has got to be so artistically inspiring for Abrams. It certainly has us eagerly awaiting our next two-and-a-half hour date with that great galaxy, far, far, away.
Grade: A