The Ocean's 11 universe is getting a spin-off and we cannot wait. Ocean's 8 is an all-female kicking ass and stealing what they want heist flick with the most awesome of targets and most stellar of casts. Warner Bros. has unveiled the film's first poster and from the look of it alone, we're in.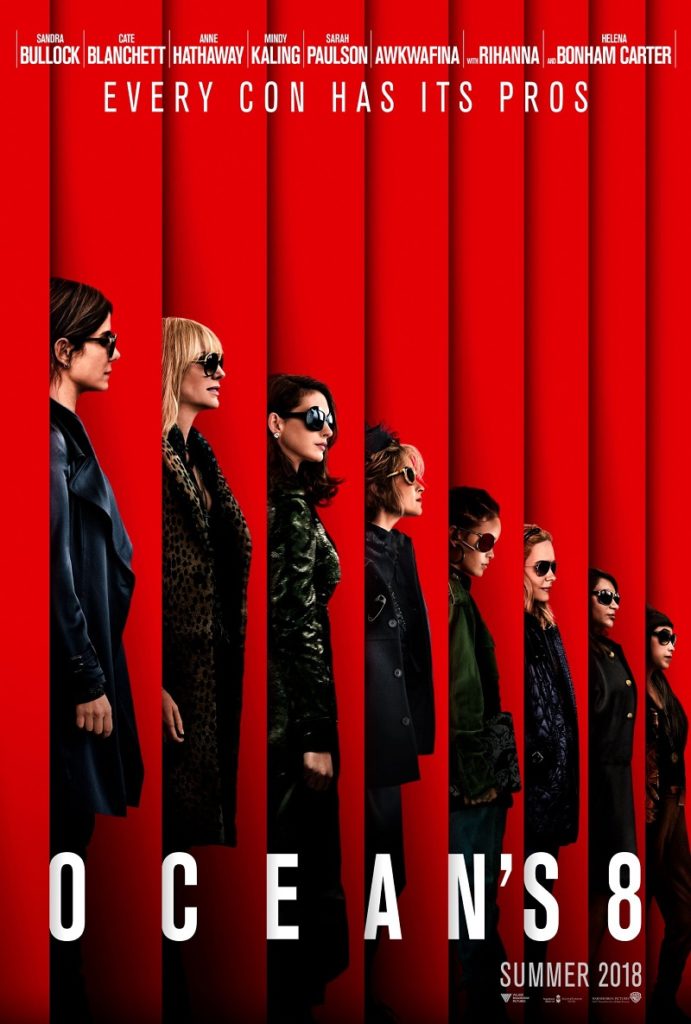 Gary Ross, of The Hunger Games fame, is directing and the eight titular stars are led by Sandra Bullock (who tackles the Debbie Ocean) character, a sister of Danny Ocean (George Clooney, from the original trilogy). When she gets out of prison, she has her sights on the ultimate heist… The Met Gala in New York City!
Joining her in this endeavor is Cate Blanchett, Anne Hathaway, Mindy Kaling, Sarah Paulson, Awkwafina, Rihanna and Helena Bonham Carter.
Richard Armitage also stars in Ocean's 8, which lands June 8, 2018.