You have to love this time of year. Awards season is like Christmas for us in the movie journalism business. Fitting that it truly begins in December, huh?! Well, after the Golden Globe nominations were revealed earlier this week, today it was time for the Screen Actors Guild (SAG) to take their turn on the stage to announce their thoughts as to who was the best of 2017.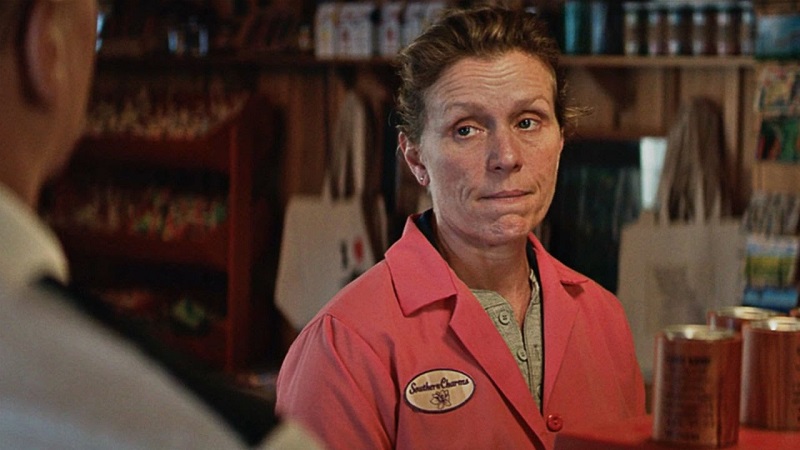 One of our favorite movies of the year, Three Billboards Outside of Ebbing, Missouri leads the pack with four nominations, including Best Ensemble, Outstanding Performance by a Female Actor in a Leading Role for Frances McDormand, Outstanding Performance by an Actor in a Supporting Role for Woody Harrelson and Sam Rockwell.
The other films nominated in the Best Ensemble category include The Shape of Water, Lady Bird, The Big Sick (which is nice after being completely shut out by the clueless Golden Globes), Mudbound and Get Out.
You'll notice a quite different list for the SAG Awards than we saw for the Golden Globes and it is always much more of a barometer to what will garner Oscar nods. After all, one of the largest voting bodies within the Academy are members of SAG.
The full list of nominees:
Outstanding Performance by a Male Actor in a Leading Role:
Timothee Chalamet, Call Me by Your Name
James Franco, The Disaster Artist
Daniel Kaluuya, Get Out
Gary Oldman, Darkest Hour
Denzel Washington, Roman J. Israel, Esq.
Outstanding Performance by a Female Actor in a Leading Role:
Judi Dench, Victoria & Abdul
Sally Hawkins, The Shape of Water
Frances McDormand, Three Billboards Outside Ebbing, Missouri
Margot Robbie, I, Tonya
Saoirse Ronan, Lady Bird
Outstanding Performance by a Male Actor in a Supporting Role:
Steve Carell, Battle of the Sexes
Willem Dafoe, The Florida Project
Woody Harrelson, Three Billboards Outside Ebbing, Missouri
Richard Jenkins, The Shape of Water
Sam Rockwell, Three Billboards Outside Ebbing, Missouri
Outstanding Performance by a Female Actor in a Supporting Role:
Mary J. Blige, Mudbound
Hong Chau, Downsizing
Holly Hunter, The Big Sick
Allison Janney, I, Tonya
Laurie Metcalf, Lady Bird
Outstanding Performance by a Cast in a Motion Picture:
The Big Sick
Get Out
Lady Bird
Mudbound
Three Billboards Outside Ebbing, Missouri