Universal Pictures has unveiled the first full trailer for one of the most anticipated movies of 2018, Jurassic World: Fallen Kingdom.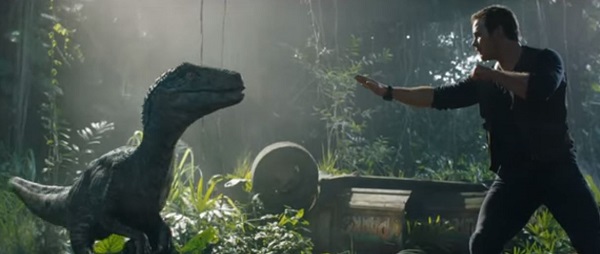 J.A. Bayona (The Impossible) takes over the directing duties from Jurassic World helmer Colin Trevorrow, but fans should be aware that the man who gave us the $1.6 billion grossing franchise reboot has his handprints all over this follow-up.
Look for Chris Pratt and Bryce Dallas Howard's characters to reunite as they head off to that dino-rific island of Isla Nublar all in the name of a full on dino-rescue due to a volcano that threatens to destroy all the inhabitants. Yup, the sequel is a race against time, rescue flick.
The headline here for the above trailer has to be the return of Jeff Goldblum to one of his most iconic roles, Ian Malcolm. And yes, his legendary line, "Life finds a way," has found its way into the above teaser!
Jurassic World 2 also stars James Cromwell, Ted Levine, Justice Smith, Geraldine Chaplin, Daniella Pineda, Toby Jones, Rafe Spall and of course, BD WongLook for the Fallen Kingdom to race into theaters on June 22, 2018.