One of the most insanely smart things that worked so well in Deadpool was how bloody self aware the film was throughout. From the looks of things, what with that first Deadpool 2 teaser and now the second — wildly original — teaser debuting, the franchise is not changing what isn't broken.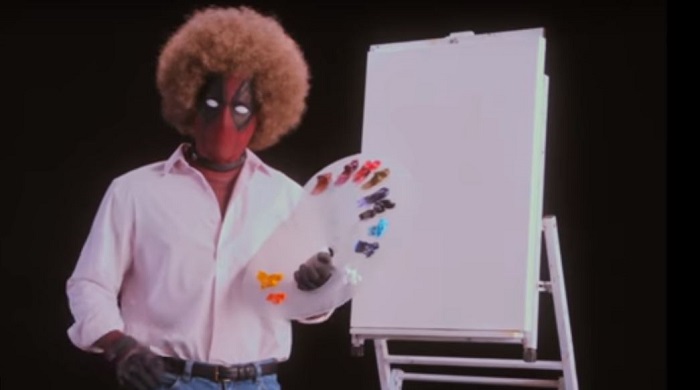 Ryan Reynolds, as Deadpool, does his best Bob Ross and paints us a little picture in terms of what we can expect from the sequel to the highly successful film that caught everyone by surprise because of just how freakin' awesome it was.
Reynolds is back and it's no paint-by-numbers sequel. Sure, we don't get to see too much in the below teaser, but that is to whet our appetite and since that is the job of teasers, well then… looks like this one is a true winner.
David Leitch is the director this time out, taking over the title from Deadpool director Tim Miller. When it was announced that Leitch was taking over for, The Movie Mensch hailed it as a stroke of genius. The Atomic Blonde filmmaker knows action, knows cinematic self awareness and most importantly, knows how to develop characters and give them room to breathe all while delivering an action spectacle.
The sequel brings back Morena Baccarin and T.J. Miller, while introducing Josh Brolin as the beloved comic book foil, Cable. Look for Deadpool 2 on June 1, 2018.