When it comes to murder mysteries, there are few who have weaved more intricate and thrilling webs than author Agatha Christie. One of her crown literary jewels is the 1934 bestseller, Murder on the Orient Express. It has once before been brought to the big screen, the 1974 film from legendary director Sidney Lumet. It starred Albert Finney as Detective Hercule Poirot and a bevy of brilliant stars including Sean Connery, Lauren Bacall, Anthony Perkins, Ingrid Bergman and John Gielgud.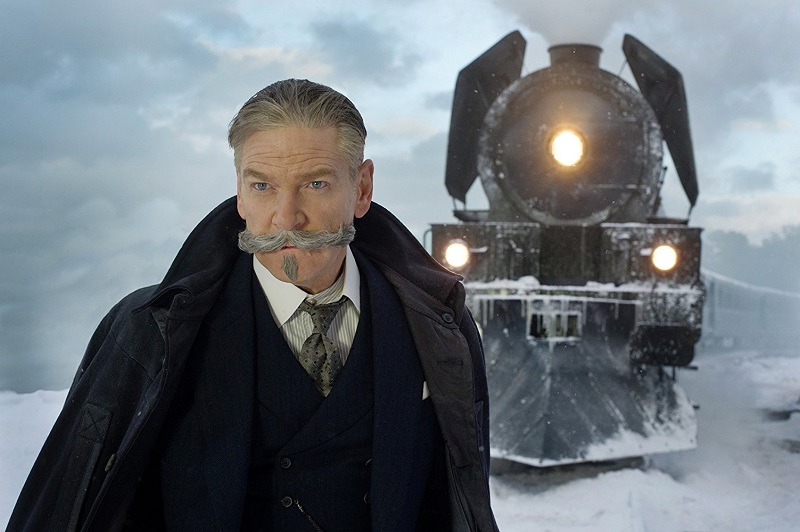 Thanks to Kenneth Branagh, the chilling stroke of literary perfection is returning to the screen, along with the lauded director's own all-star cast. He leads the way, smartly casting himself as the iconic sleuth. Joining Branagh on that fateful train is Judi Dench, Daisy Ridley (soon to be seen in Star Wars: The Last Jedi), Leslie Odom Jr., Penelope Cruz, Josh Gad, Johnny Depp, Willem Dafoe and Michelle Pfeiffer.
This electric ensemble is gathered for a luxurious train ride from Istanbul, Turkey across Europe. Literally moments before a small avalanche derails the titular train, a murderer strikes. With nowhere to go, and a killer on the loose, the world's greatest detective launches into action to prevent the killer from striking again. Everyone is a suspect and everyone could be the next victim.
Although the movie is littered with stars who could and do anchor their own films, Branagh works his magic — as he has so many times prior — and brings out the best in his ensemble. Each actor and actress knows their place and when the spotlight shines, they are primed and ready to rise to the occasion. The script by Michael Green (Blade Runner: 2049, Logan) is effective and shows that the screenwriter is an astute student of Christie as he delivers as sensationally faithful adaptation of what many consider her best work. It is no easy task to bring something that pops off the page in a novel and keep it crackling on the screen.
In some ways, it would be easy to criticize the lack of character development of all involved except Poirot. After all, it is his tantalizing tale. But, that would be naïve as it would miss the brilliance that is Christie. Each supporting role is so rich and three-dimensional that it leaves us wanting more screen time for each character, particularly Ridley's Mary Debenham, Gad's Hector MacQueen and Dench's Princess Dragomiroff. Therefore, the reaction is just the opposite. It's not that Ridley or Gad were not used as effectively as they should have been. The truth is that because we feel that way, Green (channeling Christie) has fully developed his souls in such a way that we subconsciously desire more from them.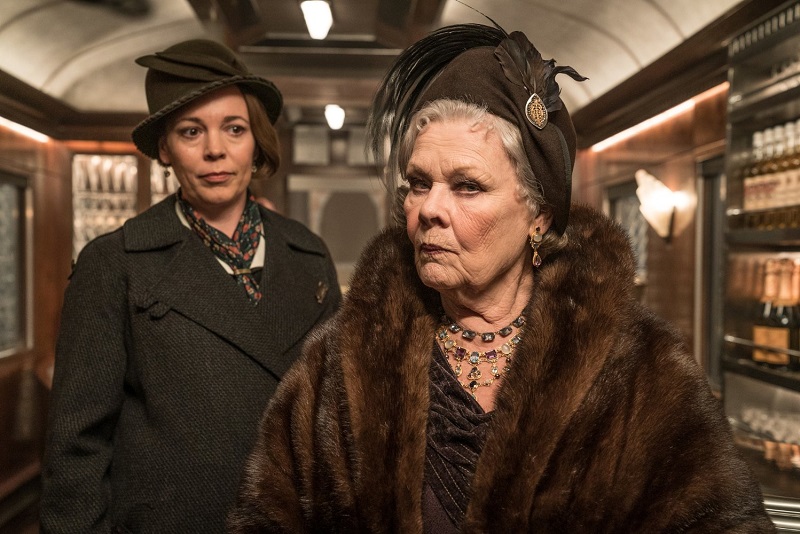 For the most part, Green achieves success with his adaptation. Sure, there is a bit of meandering in the second act that leads through the opening moments of the third act, but Branagh — as director and actor — grabs the reins and the audiences' collective attention and doesn't let us go until the credits roll.
All involve charismatically capture the feel, tone and essence of a 1930s train excursion through Europe. What else that has to be saluted is the mesmerizing cinematography and production design. Murder on the Orient Express is a visual marvel that is as beautiful as it is mysterious. From the choice of woodwork inside the train to the landscape that the coal consuming machine traverses outside, it is cinematic beauty personified.
Another potential area of confusion for those dissecting Branagh's latest film is that that this story is very much a product of its era of origin. These days, books (and subsequent film versions) deliver their murder mystery in a much more thunderous approach… such as Gone Girl. Christie's work takes its time to deliver its punches and even those punches themselves are more subtle in their ways than what modern audiences have become accustomed. But, it does not make it any less exhilarating. This is a piece of work that requires its appreciators to use their head and participate in the unraveling of clues. That is why Poirot has become such an iconic character is that Christie uses him in a manner that makes reader or viewer a participant in the puzzle piecing.
Branagh, as actor, impeccably understands this brilliant man. The detective may be extremely confident, but he has every right to be… no one sees the world quite like him. Some may feel that his obsession with details would be a curse, but he truly understands that it is a gift. No crime goes unpunished when Poirot's around. Branagh, the director, hits the bull's-eye by putting the crime solver in practically every scene. It is not an exercise in self indulgence for the helmer and star. What it is, is a necessary piece of the filmmaking effort to capture what Christie sought to express with the creation of her beloved detective.
Modern murder mysteries too often spoon feed their audiences at a rapid pace and what is the fun in that? A story is ten times more gripping that requires its participants to pay attention and guesstimate the next moves that our hero will make, long before they become obvious.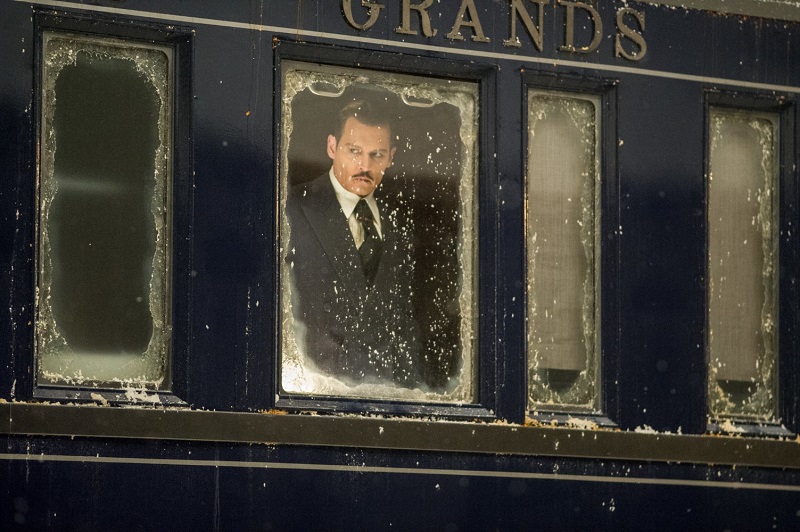 Here is hoping that Murder on the Orient Express finds an audience. The true crime here would be the film failing and thus the world being denied witnessing Branagh bring together another engrossing ensemble for Poirot's next murder to solve. You know… the one on the Nile.
Grade: B