As Chris Hemsworth showed in the Vacation reboot, the man has some seriously wicked good comic timing. It's about time that Marvel channeled these gifts and showed off more than his ripped bod. Oh, sure they do that a plenty in Thor: Ragnarok, but it is his comedy muscles that get a serious workout here and the real winner is audiences everywhere.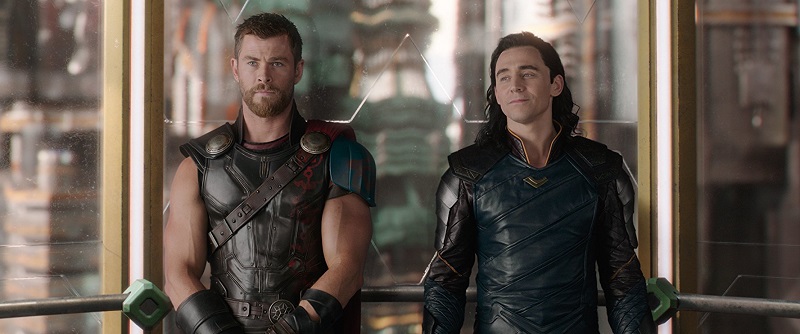 The old saying that the third time is the charm could never be more apt when applied to the Thor franchise. The Hemsworth starring tales about the God of Thunder have always lacked behind the other solo Marvel movies in terms of quality. Hunt for the Wilderpeople director Taika Waititi grabs the camera this time out and delivers a knock out punch of mind-blowing visuals meets heart pounding thrills laced with more laughs than any Marvel movie to date. Seriously, this thing should be advertised as a comedy.
Then there is the cast. Sure Hemsworth was born to be Thor and Tom Hiddleston kills it again as his brother Loki, but it is the infusion of new talent into this series that truly elevates this flick to a whole new level of awesomeness. Cate Blanchett could not have been a better choice to portray our main villain, the God of Death, Hela. She dives in and delivers a turn that will go down as one of her best — and yes, that is something considering she's a multi-Oscar nominee and Academy Award winner. Thor's Avengers buddy Hulk answers the mystery as to what Bruce Banner has been up to since the end of Avengers: Age of Ultron and Mark Ruffalo is nothing if not an actor who is an expert at matching performance to a film's tone. He does it again in Thor: Ragnarok and further elevates his motion capture aptitude and gives the big green guy some serious three-dimensional brilliance as we gear up for Avengers: Infinity War.
But, the absolute best casting move has to be giving Jeff Goldblum his most perfect character to date to be his Goldblumy best as The Gamemaster. He portrays the legendary Marvel character that controls an entire planet by his orchestrating of gladiator-type games with a pitch perfect panache that is equal parts commanding dictator and comedic social commentarian. Watching him working alongside Hemsworth and Ruffalo finds them crafting some of the most memorable Marvel movie moments and yes we are keenly aware how profound that statement is.
Thor: Ragnarok finds our hero needing to get home because he has learned that an old legend of his civilization's fall (the unleashing of the end of days Ragnarok) is eminent with the God of Death wielding her full power and bringing Asgard to its collective knees. Thor needs to put together a team to fight this seemingly unstoppable force and somehow (no spoilers here!) he gets his brother Loki to join the "Revengers" (his word, not mine!) along with Hulk and a kickass newbie named Valkyrie (a break out performance given by Tessa Thompson from Creed) — who is a lapsed, heavy drinking Asgardian who now works for the Gamemaster "recruiting" talent for his fight to the death events.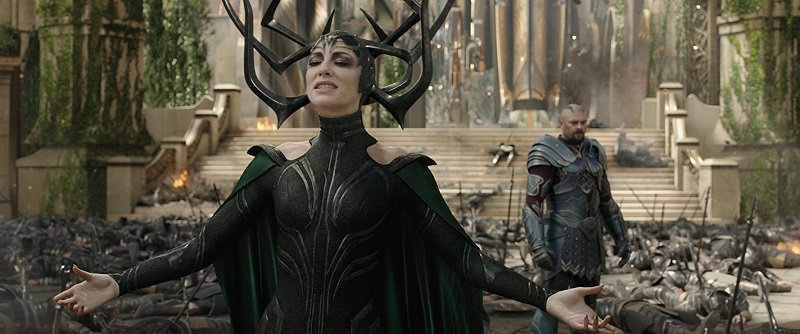 There is a seismic shift in tone in Ragnarok from the previous two Thor films and it could not be more welcomed. There is a levity that has been sorely missing. Sure, there are the aforementioned comedy aspects. But the entire film feels lighter in delivery, message and scope. In a way, Waititi has brought a little bit of the Guardians of the Galaxy to the Thor franchise in its look as well. It's an out-of-this-world use of colors that pop off the screen as much as Hemsworth's chiseled anatomy. Then, there's the use of the score. It is electric and synthesized in a way that masterfully utilizes Led Zeppelin's Immigrant Song intertwined with instrumental power synth that recalls the early 80s gem, Flash Gordon.
What else stands out is the fact that this installment could easily be a stand alone film with no connections to anything that came before it or is coming after it. We all know, of course, that that is hardly the case as everything in the Marvel Cinematic Universe is connected and as well crafted as any film series can be. But Thor: Ragnarok works in that one does not have to be keenly aware of this cinematic universe by any means to appreciate and wholeheartedly enjoy this flick. Sure, longtime fans and comic book faithful will appreciate the connections to the past and future storylines of the Marvel world. But, they're utilized in such a delicate, intricate and seamless manner that one simply forgets that we are witnessing a story that exists within a much, much larger scope.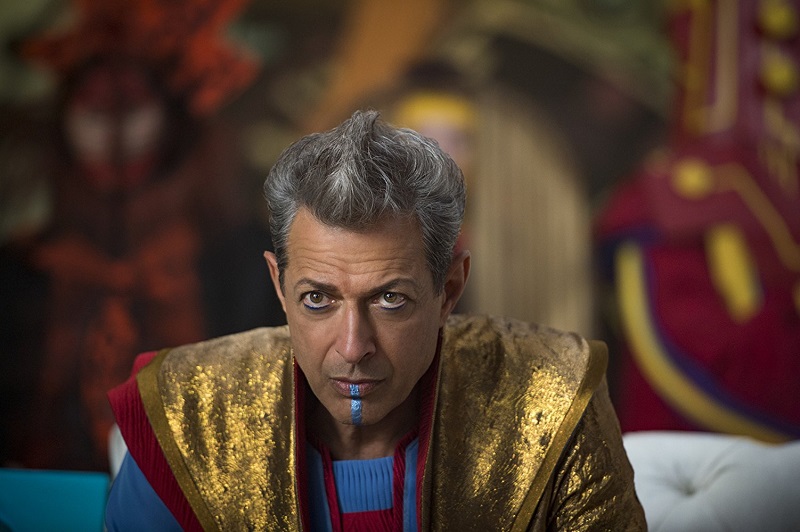 That may be Thor: Ragnarok's greatest gift of all. As such, look for Waititi's film to have some serious legs and we're not talking about its power at the box office (although that will be impressive). This film will stand the test of time and be one of those superhero movies that movie fans will discover decades from now and enjoy as much as anyone sauntering into the theater in late 2017. It's timeless, timely and tantalizingly terrific.
Grade: A