If there are two things I adore, it is dogs and Wes Anderson movies. So, the idea that his latest film is stop motion animation, a la his Oscar nominated The Fantastic Mr. Fox, and focuses on an entire island populated by dogs, you can pretty much guarantee Isle of Dogs is high on our fall must-see list.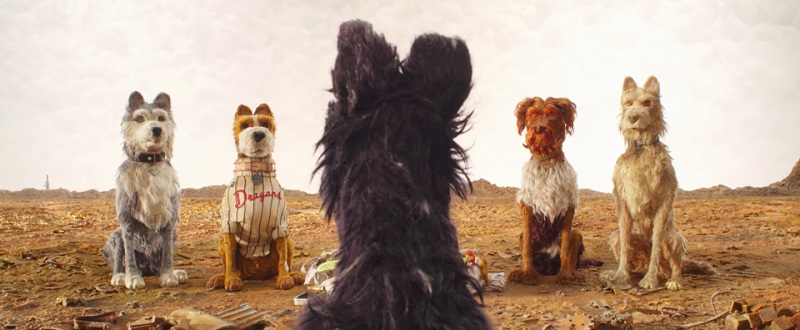 Anderson and Fox Searchlight has released the film's first trailer and it is charming, well, frankly everything you would think it would be… and so, so much more!
Isle of Dogs follows a world in the near future where the country of Japan reacted to a series of dog attacks by placing all canines on a garbage-littered island. A little boy, who is seeking his dog, journeys to the island and encounters a pack of dogs led by Rex (voiced by Anderson regular, Edward Norton).
The March 23, 2018 film also stars a bevy of brilliance, including Bryan Cranston, Bill Murray, Jeff Goldblum, Scarlett Johansson, F. Murray Abraham, Tilda Swinton, Kunichi Nomura, Harvey Keitel, Akira Ito, Akira Takayama, Koyu Rankin, Yoko Ono, Courtney B. Vance, Greta Gerwig, Frances McDormand, Bob Balaban and Liev Schrieber.