Is it wrong that I even hear the title of the Jumanji sequel and immediately hear Guns n' Roses' Welcome to the Jungle? I'm not alone because the new trailer for Jumanji: Welcome to the Jungle has landed and that killer Slash riff and GnR's lead singer Axl Rose's iconic voice is all over it.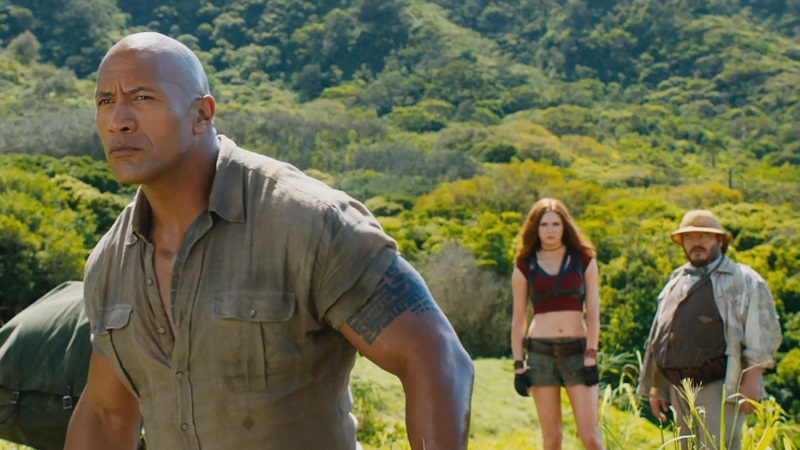 The sequel to the Robin Williams flick stars Dwayne Johnson, Kevin Hart, Jack Black and Karen Gillan all escaping peril as characters who find themselves in the titular game.
This time out, though, they're not playing the board game. They are in a video game and they've taken the form of avatars that could not be more different than who they are in real life. Make sense? Well, check out the trailer below!
Jumanji: Welcome to the Jungle opens in theaters December 22 and also stars Nick Jonas and one of our faves, Mr. Bobby Cannavale!