The surprise hit, Daddy's Home, is getting a holiday sequel and producers are increasing the daddy quotient by two! That's right, Paramount Pictures has just released the latest trailer for Daddy's Home 2 and it features Mark Wahlberg and Will Ferrell returning to their roles, with Mel Gibson and John Lithgow portraying their respective fathers.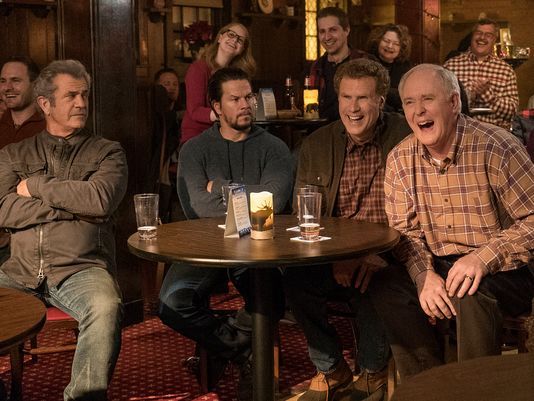 Ferrell and Wahlberg first achieved cinematic comedy gold with they joined forces on the brilliant The Other Guys and are back as Brad and Dusty in their third film together after the success of Daddy's Home in the 2015 comedy.
This time out, it's the holidays and with Christmas upon us, families are bound to get together and for this blended family, that means two more dads coming into the mix. In a stroke of brilliant casting, Gibson was tapped to play Wahlberg's father and Lithgow took the reins of the part of Ferrell's dad. I'm laughing simply thinking about it.
All involved are determined to give the kids the perfect Christmas, even if it means these four are going to be at each other's throats. But then again, the more of that, the merrier for the audience… am I right?
The first film banked over $242 million globally after an impressive $150 domestic haul.
Daddy's Home 2 will descend on theaters on November 10.