Witnessing Close Encounters of the Third Kind on the big screen alone is reason enough to show up when the flick arrives this weekend in theaters to celebrate its 40th birthday. Toss in the fact that the Steven Spielberg classic got a 4K upgrade overseen by the man behind the movie, and this filmmaking event becomes a must-see for its limited one-week run.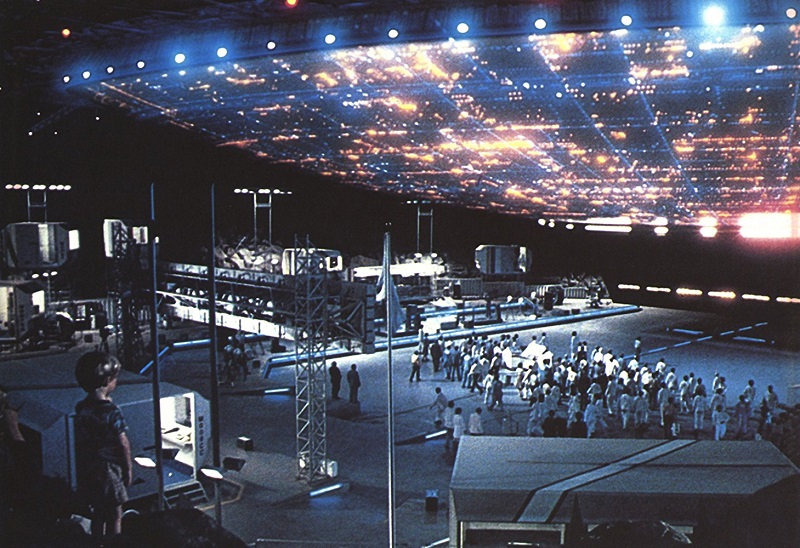 Spielberg wrote and directed the iconic film that finds a varied ensemble being haunted by close encounters, i.e. alien interactions, which has them mysteriously drawn to the same mountainous terrain for something that they all keenly know is historically important.
Leading the charge is lineman Roy (Richard Dreyfuss). When the power goes out all over his Indiana town, he is called into work in the late of the evening to examine some power lines and assess the problem. Stuck at a railroad crossing, he is visited by something from above. The light sears his skin, rattles his nerves and kick starts an obsession that could cost him everything he holds dear.
Meanwhile, elements of the U.S. government and the UN are chronicling unexplained disturbances across the globe that cannot be explained in any manner that involves solely human answers. It is all adding up to something, though, and that's where our "average folks" collective will join forces with the scientist teams investigating. No one knows what the result will be of this journey, but we are all pretty certain it will literally be out of this world.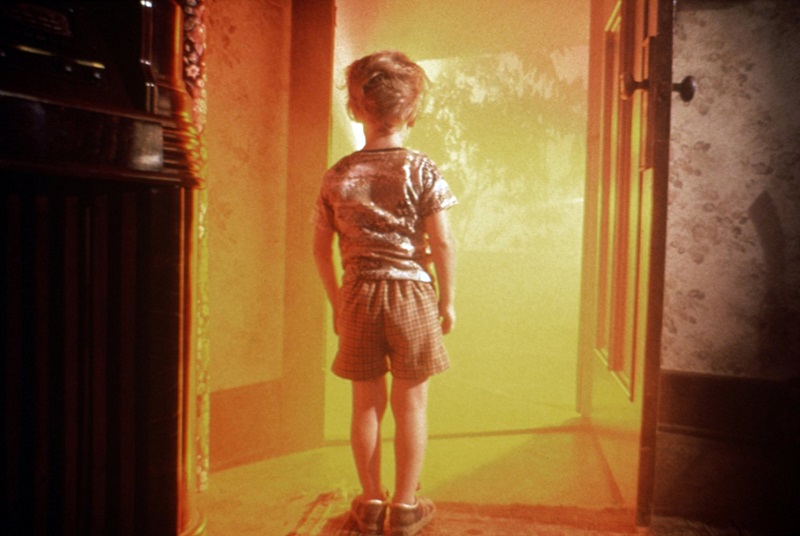 All of the Spielbergian touches seem to be born here. Sure, he really got started with Jaws a few years prior to 1977's release of Close Encounters. But, it was in this sci-fi that we truly see elements that will arise throughout the icon's career, from E.T. to Raiders of the Lost Ark to A.I. and even War of the Worlds. The sweeping close-ups, the impeccable connection he has with child actors to get the most emotively out of them, his use of music (often John Williams, like it is here in CE3K) and how it elicits a full symphony of emotions from the audience. Also, lest we forget the auteur's unwavering belief that whatever is beyond what we know of this natural world may seem menacing, but it is more likely the human race that is the more nefarious.
The most striking element of the 4K upgrade is the visuals. Close Encounters has never been so beautiful, and that is saying something because the filmmakers color spectrum is one that was deliciously delightful when it arrived on screens four decades ago. Something else that was powerful, a trait never noticed as a kid when I saw it in theaters or in subsequent viewings at home… the sound. During the final act when the Third Kind overtakes our scope, that is where it truly invades the senses in the best of ways. The sound design and editing is off the charts on this one, and probably one of the more underrated elements of this movie and the entirety of Spielberg's whole filmography.
Another element that must be stated is if you are reading this and have children, this is an enormous opportunity. Not only is the film so important to be seen on the larges screens possible, but it is a teaching moment for parents of burgeoning cinephiles. The film has scary moments, but is not too scary for grade school audience members. For that matter, it should be considered not simply a sci-fi film, but a family film. In fact, in a special featurette on the making and importance of the movie that showed prior to the opening credits, Spielberg states that fact. It has humor. It has heaps of heart. It is an impeccable first lesson into the history of the movies as it brings a scope and must-see-with-an-audience feel to it that will surely become addictive for any youthful filmgoer that may be ready to move beyond their childhood of only animated fare.
One thing that memory failed to put in my forefront, when it came to my recollection of Close Encounters of the Third Kind, is its pacing. Witnessing it again, it is a marvel of filmmaking mastery. Between Spielberg's script and his direction, the film moves at a rate that mirrors an Agatha Christie novel. He tells you just enough to tease as the story as it slowly ebbs and flows, all while confidently moving forward. Close Encounters teases you with whispers of what might be that continue to grab you, ever deeper. Before you can resist or are aware for that matter, Close Encounters has abducted you with its brilliance.
Frankly, after 40 years, it was great to see that we are still right up there on that ship flying into cinematic history. The ride is beyond blissful.
Grade: A+