Director Matt Ruskin has captured brilliance in Crown Heights. The film does so much more than tell an extraordinary true story. It has the power to change minds.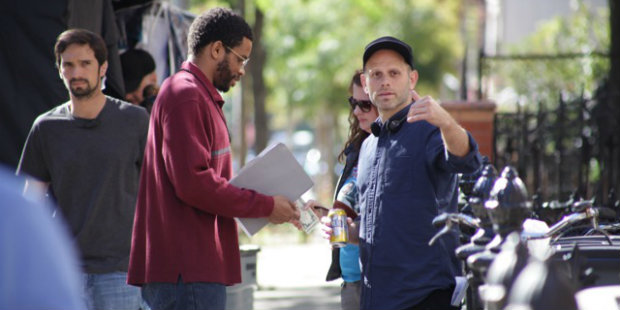 We caught up with Ruskin for an exclusive interview where we go deeper into his film that will move you beyond what you thought possible.
Crown Heights follows two men, Colin Warner (Lakeith Stanfield) and Carl King (Nnamdi Asomugha). The two friends had known each other for years and to say they were close is an understatement. Their friendship was tested and emboldened when Warner was arrested and convicted for a murder he didn't commit.
He would spend over 20 years in jail. The entire time, his friend on the outside would be fighting for his release, never wavering in his belief that the cops got the wrong guy, knew about it and still didn't care to make a wrong right.
The inspiring tale finds Stanfield and Asomugha giving one of the most widely scoped performances of the year.
It also does something astounding… How incredible is a film when it can change a mind about something as controversial as the death penalty?
The Movie Mensch: Congratulations on an incredible and so important movie that is sadly, still so timely. I have to start with your cast. It is an incredible feat that they've done and no easy endeavor for an actor to portray a character over decades. In that realm, what did you see each in your main actors that told you that they could achieve that difficult task?
Matt Ruskin: Well, starting with Lakeith, I saw him in a film called Short Term 12 when I cast him. This was before Atlanta and all of the other parts that he had come out. What I saw in that film was just his really incredible ability to be vulnerable on camera in a way that felt really honest and genuine. I thought that that was really important for whoever portrayed Colin. And Lakeith, he just has this remarkable ability to put himself in a space physically. There's this great anecdote for when we're shooting the film. When we were in the prison locations, rather than going back to a comfortable holding place in between scenes, he asked to be held in a prison cell just away from where the crew was working so he could stay in that space. Lakeith has just an incredible amount of natural talent.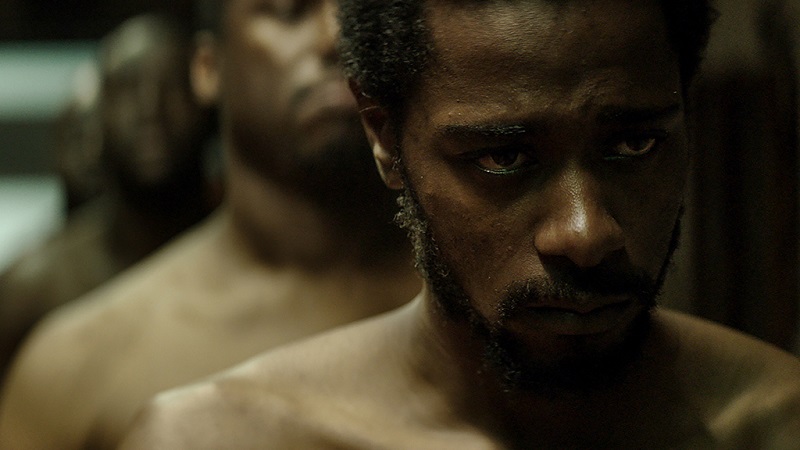 The Movie Mensch: What about Nnamdi?
Matt Ruskin: Nnamdi, who plays a friend called (Carl) King. I didn't know of Nnamdi as an actor. He didn't have a bunch of credits under his belt. He got in touch about reading for the part and so we scheduled an hour. He brought a scene partner and I brought a camera. He came in just so incredibly well prepared. And then he asked me such thoughtful and unexpected questions, I was really taken aback by how immersed he was in the assertions. I left that hour being convinced he was the only guy for the role.
The Movie Mensch: What kind of research did he bring to the role that impressed you?
Matt Ruskin: He just really understood who Carl King was just based on what was on the page and whatever he could find online. From that point on, that level of preparation just continued. He would call me in the middle of the night with these really detail-oriented questions about character and story. And to just being able to collaborate with two guys who were so committed to getting it right was an incredible privilege for me and helped me sleep way better at night.
The Movie Mensch: Clearly, you did an astounding job — you wrote, you directed Crown Heights. It's such an undertaking for a person, taking years out of your life. What was it about this story that compelled you to devote your life to it?
Matt Ruskin: I wasn't setting out to make a movie about the criminal justice system or anything like that. I heard their story on a radio show called This American Life, a documentary radio show on public radio. I heard this piece about Colin and Carl, and most it was just interviews with Colin and Carl. Just hearing them talk about their experience, not only what they had been through, but how they handled it and how they came through it, really just floored me.
The Movie Mensch: Was there one aspect that stood out?
Matt Ruskin: I was so blown away for Carl Warner to spend more than 20 years in prison for a crime that he didn't commit and to be able to hang on to his humanity and his dignity through all of that. To come out of it without bitterness or spite, I didn't even know that was humanly possible. I don't know that I'm capable of that. I've become very close with him over the years, and that's very sincere. It's how he lives his life. For Carl King, Colin's friend, when everybody else had given up, he just decided that he couldn't accept living in a world where an innocent guy could be left to die in prison. And that propelled him for more than two decades to fight for his friend's freedom. And so their friendship and their integrity … it really moved me. And I though that this would be an incredibly worthwhile endeavor no matter what the challenges. It would be an incredible privilege to get to tell their story and share what moved me with more people.
The Movie Mensch: Not to get too political or personal here, but when you hear someone like myself say that the movie has completely changed their opinion on the death penalty, how does that make you feel? And was that at all something you thought might happen during this process?
Matt Ruskin: On a personal level, I'm incredibly glad to hear that. Really we didn't set out with a specific motivation like that. What I will say is that my hope with this film was to tell the human story associated with these big overarching issues. So that rather than hitting people over the head with the issue, I was trying to show the people who were affected by these things and try to get people to put themselves in their shoes for 90 minutes. Then, maybe, people would walk away from this film looking at these issues in a different way.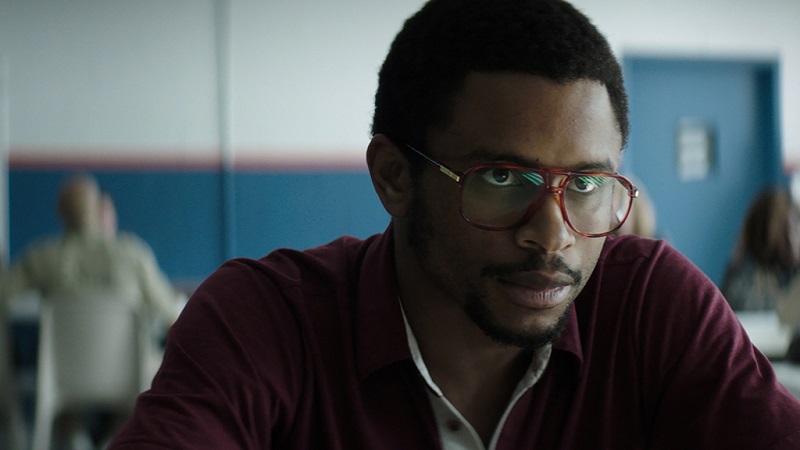 The Movie Mensch: Well it worked. When that line at the end of Crown Heights is uttered, "Good thing you weren't in a state with the death penalty," it just hit me like a ton of bricks. After pouring your soul into an effort like this and then going around the world talking about it, what does one do next?
Matt Ruskin: I'm trying to just keep developing projects that have some substance. Obviously you have to make films that could do business, but for me it's kinda serving the double bottom line: telling a worthwhile story that is also a viable film. There's a script that I just got involved with called Carried by Six which is this beautifully written film about a female police officer who sort of becomes the last line of defense in a small Texas border town when these two warring cartel factions rip the community apart with this incredible violence. There's a handful of other things that I'm developing. I love true stories. I'm always scouring the various outlets looking for stories that I think could make really compelling and worthwhile films.