As September sits upon us, those of us that study that art of Oscar, prepare for the onslaught that is the commencement of Oscar Season. It's the time of year where a majority of the films that will wind up being nominated for the movie industry's highest honor are released.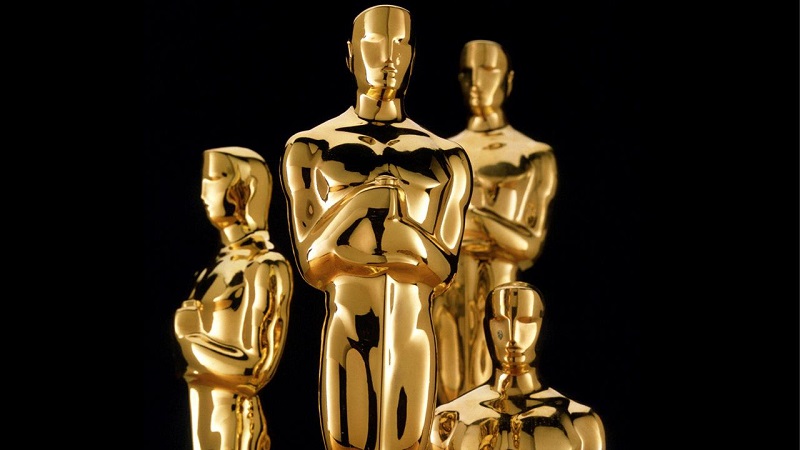 Before we look forward (don't miss our upcoming column that focuses on Fall films that are Oscar buzzing!), we at The Movie Mensch's Oscar Watch look back at the year so far.
First up, the spotlight shines on the actors and actresses in the already-been-in-theater releases. Who is Oscar worthy and of those, which performers truly have a shot at hearing their name called when Academy Award nominations are announced on January 23, 2018?
Our next Oscar Watch will look back at Best Picture contenders from the last eight months!
BEST ACTOR
Sam Elliot in The Hero
Best Actor is almost always a jammed-packed category and this year should be no different, especially given the fact that many worthy performances have already arrived and we haven't even gotten to the meat of the Best Actor pool 2017.
For sentimentality, as well as it being warranted, Sam Elliot should be given a Best Actor nomination for his stunning, nuanced and highly emotional performance as a western movie actor looking back at life when faced with the ultimate of challenges in The Hero. The legendary performer gave the turn of his career as the title character and in many ways, redefined what it means to be called the film's moniker. The film, and Elliot, is sensational.
Jeremy Renner in Wind River
No one should be shocked that Jeremy Renner is getting Oscar talk for his role in the haunting thriller Wind River. He is a previous nominee for 2010's The Hurt Locker and his performance in Kill the Messenger was certainly Academy Awards' worthy. But after doing the action hero thing in the Bourne series and then in Avengers' movies, one might forget that this guy can bring it.
What he achieved in Wind River is astounding. There are levels of grief portrayed on screen, and there is what Renner gave audiences in his latest as a father mourning the loss of his daughter while simultaneously trying to help solve a murder of a friend's daughter killed in a similar manner. It is not only an epic turn for this year's Oscar race — it is a performance for the ages.
Andy Serkis in War for the Planet of the Apes
In portraying Caesar, an ape, in the Planet of the Apes trilogy, Andy Serkis moved the needle of what was possible to achieve by an actor in a motion capture role. The first two films found him being revolutionary, but what Serkis did in the latest — War for the Planet of the Apes — is a revelation. If nothing, his entire Caesar arc should be rewarded by a nomination for this particular movie.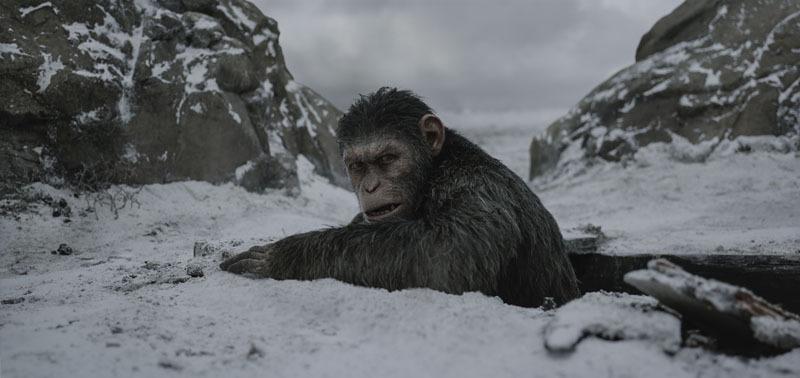 Kumail Nanjiani in The Big Sick
Not only was The Big Sick the most well reviewed movie of the summer, it is also one of the best received by audiences. That is largely because of the raw emotion and cross-culture cutting humor that was found on the pages of the script penned by Kumail Nanjiani and his wife, Emily V. Gordon. But it was his performance in the film that should be heralded. It is understated, pained and pitch perfect.
Robert Pattinson for Good Time
Shaking off those "the guy from Twilight" quips, Robert Pattinson rocked our world in Good Time and in the process found a phrase circling his name that we never thought possible, "Possible Oscar Nominee." It is a game changer of a performance.
BEST ACTRESS
Salma Hayek in Beatriz at Dinner
Going toe-to-toe with John Lithgow's misogynist and racist character in Beatriz at Dinner has its rewards, such as consideration for a Best Actress Oscar.
Salma Hayek is no stranger to turning in solid performances (hello, Frida!). Therefore it should surprise no one that her layered and timely turn as an immigrant at a dinner of elitists would warrant awards chatter.
Let's hope that the buzz continues through the year and right up until voting starts.
Anne Hathaway in Colossal
Colossal was one of the biggest surprises for The Movie Mensch this year and totally caught us off guard. It was powerful, hilarious and featured a gem of a turn by its star, Anne Hathaway.
The already won an Oscar actress starred as a young woman who finds that her wayward ways aren't just hurting herself, they are wiping out an entire city in Asia!
What you say? You bet, and we won't share anymore about the role for fear or ruining the blissful joy that is Colossal. Go. See. It. Now!
Brie Larson in The Glass Castle
As you can tell from our The Glass Castle review, the movie hit home. A large part of the credit for that fact is the performances by Woody Harrelson and Brie Larson. With Woody likely to be pushed for Best Supporting Actor (see below), Larson is a lock to be considered for Best Actress.
She won already for Room and we know that the Academy loves an actor who can follow-up a win with another moving turn.
Gal Gadot in Wonder Woman
This one might be a merely a dream. Although Heath Ledger won for being The Joker in The Dark Knight, normally the Academy does not reward or even honor with a nomination an actor's turn in a superhero movie. That may change with Wonder Woman. Gal Gadot was an astounding score for those involved with finding the perfect soul to inhabit the Amazonian Warrior.
Between her and director Patty Jenkins, the pair proved to be the ultimate dynamic duo in bringing Diana Prince's story to life. Gadot is a long shot, but with so much of the potential Best Actress potential field in movies that are still to be released… we shall see.
BEST SUPPORTING ACTOR
Ray Romano in The Big Sick
The leader of this pack has to be Ray Romano in The Big Sick. Not only did he turn in the best performance of his career, the Everybody Loves Raymond sitcom star showed dramatic chops (with some comedic flavor) that shocked the world with its power and effectiveness.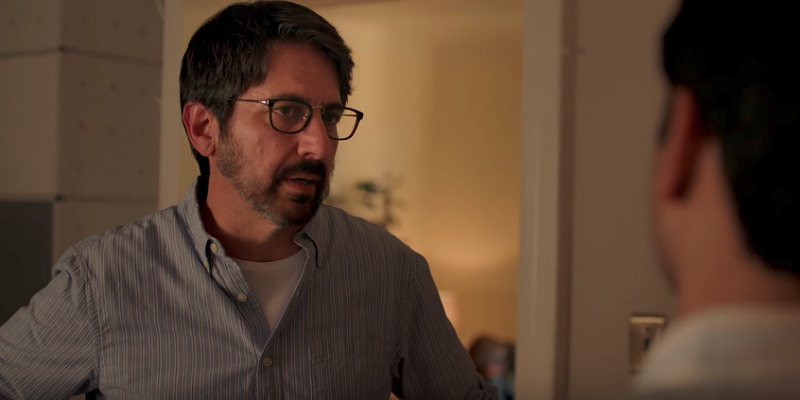 Serving as the bridge between Kumail Ninjani and Emily's family, it was Romano's character that began to see what it was that Kumail could bring to this family and specifically, his daughter. From there, the story really starts cooking on all emotional levels in a way that has us clamoring for the tissues throughout.
Regardless of whether Oscar comes calling for Romano, look for a diverse slate of roles to come this actor's way.
Woody Harrelson for The Glass Castle
Portraying what would be an otherwise unlikable character and making audiences root for you, and even better, having an emotional attachment to you, is no easy task.
That is exactly what Harrelson did with a career-defining turn as the father to Larson's memoir writing daughter. It is stunning.
Patrick Stewart for Logan
When it comes to Patrick Stewart's turn in Logan, might as well see the first part of our entry on Gadot above. Stewart should be rewarded for an incredibly fragile performance, but it is for a superhero… specifically Professor X — someone he's played for a decade and a half.
He deserves the nod, there is no question. It was heartbreaking and simultaneously inspiring to witness what his character goes through in Logan and for that, he's earned the right to be in this conversation. He, like so many on this list, has to wait and see how the rest of the year plays out.
Mark Rylance for Dunkirk
There is no question that Dunkirk will be one of those films that earns a Best Picture nod. But, when it comes to actor nominations, there is only one who stands out and that is the previous winner for Bridge of Spies, Mark Rylance.
His role as an everyday Briton who rallies up his boys to head out to sea to play a part in the rescue of British and Allied soldiers is relatively small, but certainly made enough of an impact that he is the face of the acting team behind Dunkirk. Because he has been rewarded before and there are so many great performances in this category to come… he may miss the mark. But, for now, he is very much in this race.
BEST SUPPORTING ACTRESS
Kirsten Dunst in The Beguiled
There were quite a few fine actresses in The Beguiled, but if any wear the banner of Oscar contender, it has to be Kirsten Dunst. Her character is at the center of Sofia Coppola's haunting Civil War tale that chronicles what happens when a Southern all-girls' school is visited by a wounded Yankee soldier seeking shelter.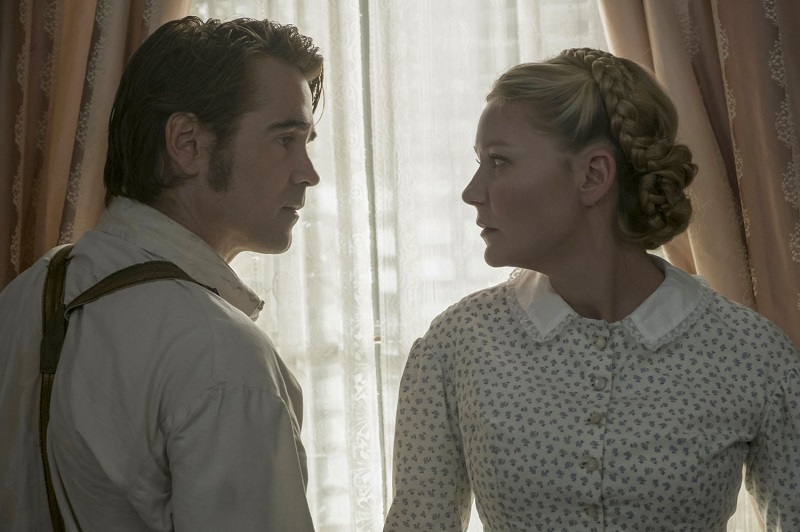 Nicole Kidman could also hear her name called, but we think the studio behind The Beguiled will push for Dunst. But, it is an extremely crowded field this calendar year for Best Supporting Actress, so who knows…
Zoe Kazan in The Big Sick
I'm a big proponent of the idea that a great performance does not happen in a vacuum. Therefore if Ninjiani is nominated for The Big Sick, then the Academy has to honor Zoe Kazan for her role as his eventual wife, Emily.
Kazan nailed it, something we noticed even more after meeting the real Emily a few months back.
Catherine Kenner, Allison Williams and Betty Gabriel in Get Out
All three of the supporting actresses in Get Out have a shot at a nomination. The problem is in this case sadly, they might cancel each other out.
Just like the Best Actress category, the female side of this field is rich this fall, like unbelievably rich with dozens of actresses vying for the coveted 10 spots. Time. Will. Tell.