Saban Films and Lionsgate have released the first poster and trailer or the action comedy Killing Gunther. The film stars Arnold Schwarzenegger as the title character and he is the subject of a manhunt.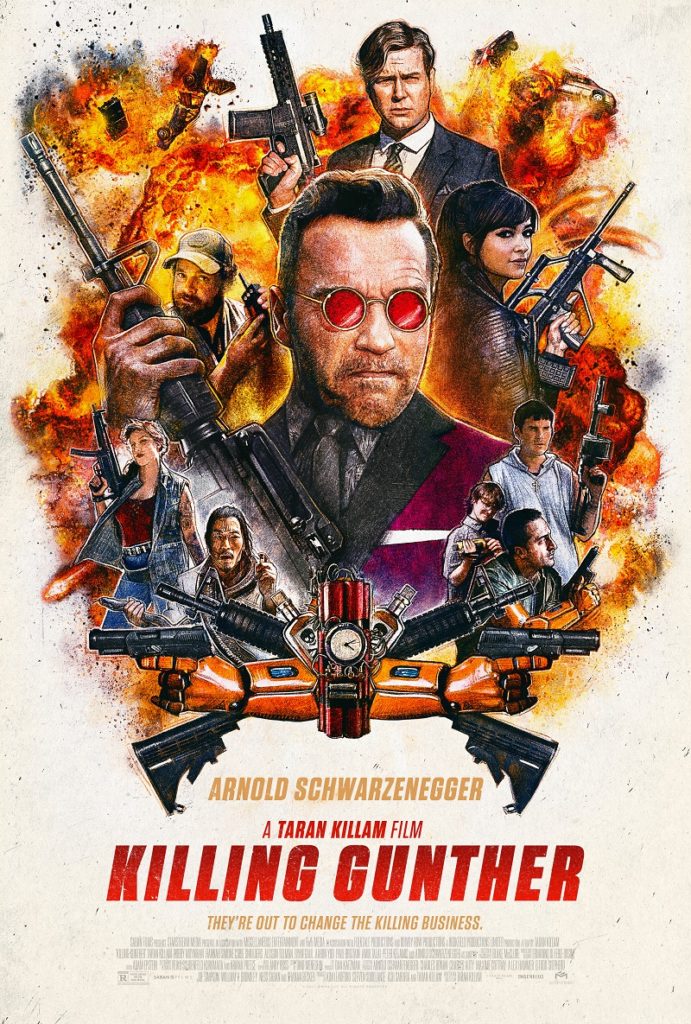 The comedy is set in the world of contract killers. As the film commences we meet a group of untested assassins who kidnap a documentary crew at gunpoint and force them to document their effort to take out one of the world's greatest hitmen of all time. You guessed it, Arnold's character.
Ever the pro, our super-hitman is on to this crew before they even can gear up to make their move.
It'll be a race against time in a true kill or be killed thrill ride when Killing Gunther lands in theaters and On Demand on September 22.
The action comedy also stars Taran Killam, Bobby Moynihan, Cobie Smulders, Hannah Simone and Allison Tolman.
Don't miss Arnie in Terminator 2: Judgment Day in 3D, in theaters now for a limited time!