The gang from Super Troopers are back and the long anticipated sequel to the monster comedy smash finally has a release date.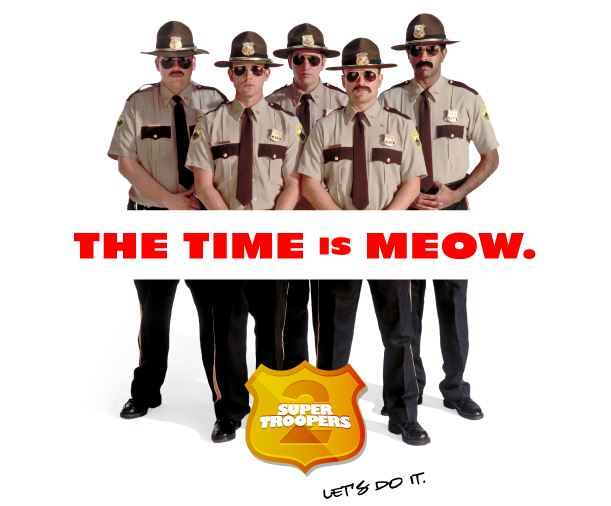 Fox Searchlight has unveiled the first teaser trailer for Super Troopers 2 that will appropriately land in theaters on April 20, 2018, i.e. 4/20, and give us a whole new level of hijinks for the Vermont State Troopers and their merry antics.
The entire cast is back, including Jay Chandrasekhar, Kevin Heffernan, Steve Lemme, Paul Soter and Erik Stolhanske all returning to their roles originated in the 2001 original. Even Brian Cox is back as their trusty captain.
We still don't know much about the sequel's story, but one thing that we can glean from the teaser is that the tone has remained the same, thankfully.
Look for the sequel next April to also star Rob Lowe and Emmanuelle Chriqui.