STX films has unveiled the first trailer or Molly's Game. The arrival of the film is significant for fans of the medium. The movie marks the directorial debut of one of our most celebrated writers, Aaron Sorkin. The fact that it stars Jessica Chastain in the real life story of Molly Bloom, an Olympian level skier who would up running the most high-stakes poker game this country has ever seen, makes it even more special.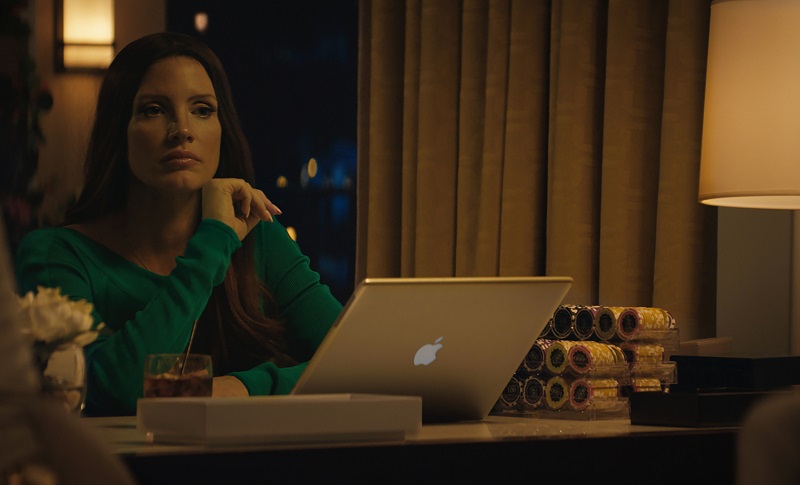 Sorkin penned the script (hardly a shocker) for the film that shows how Bloom went from mild manner athlete to wanted by the FBI in a storyline that could not be more up The West Wing creator's alley.
The film is based on the autobiography that Bloom wrote that goes by the same moniker as the film. Look for lots of Sorkin whip-smart and speedy dialogue that gets to the heart of why Molly did what she did.
The Social Network writer's latest finds him also directing Idris Elba, Michael Cera, Kevin Costner, Jeremy Strong, Chris O'Dowd and Bill Camp. How's that for a cast?
Look for Molly's Game on November 22.