The Nut Job was not one of those movies that screamed sequel. The animated film did decently well at the box office and certainly had a few fans in the form of the littlest movie goers out there. But something happened after the sequel was green lit when production started and the film was delivered to Open Road. It was the rarity that hardly ever occurs in Hollywood happened – a sequel was better than the original.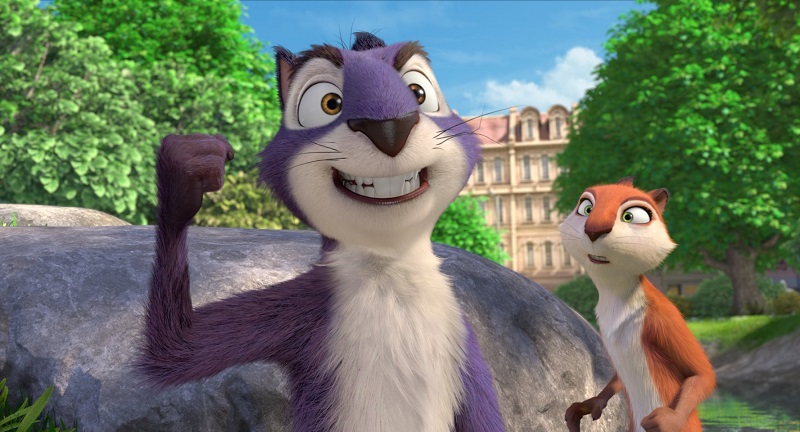 Now, that's not saying too much when speaking about the Nut Job films. It is still firmly a movie for children that never gives its adult audience members too much to chew on beyond the joy of witnessing our kids smiling and laughing at a movie about a couple of squirrels (voiced by Will Arnett and Katherine Heigl) and their city park animal friends who are trying to save their home from a ruthless developer… aka the town's mayor.
Surly (Arnett) has his ideas about how the situation should be handled and it involves not standing idly by while forces take their home. Andie (Heigl) has other thoughts. She thinks a peaceful solution is as simple as moving to another park. When that plan becomes clear that it will not work, the pair have to work together, and with the rest of the animal inhabitants of the park, to find a way to save their home. Hopefully, it is one that does not involve going toe-to-toe with human kind.
Whereas 2014's Nut Job was more of an animated (for kids only) heist film, Nut Job 2: Nutty by Nature is a lot more straight forward, and because of that fact it works a wee bit better. Don't get too excited. The sequel is hardly one of the better animated movies that have arrived on screens this year. It seems to have sequences spun together in the hopes that it will combine to form a coherent film. It largely doesn't, but that does not matter because it does what it sets out to do — capture the imaginations of children who are locked into this story, regardless of its depth. Kids clearly enjoy the follies of these furry folk.
The cast is varied and knows expertly what film they are making. Arnett could charm us in voice actor form all day long. His The LEGO Batman is our favorite Batman at the moment. Heigl does much better in this role that she did in the earlier this year release of Unforgettable. What that says about us believing her more as a squirrel than an obsessed single mom, who knows. Jackie Chan joins the cast as a little mouse that you don't want to call "cute." Just don't do it. You'll need a hospital. Maya Rudolph is her always awesome self as a pug named Precious. The moment Bobby Cannavale speaks as Frenchie, you know it's him and his scenes romancing Precious are quite entertaining.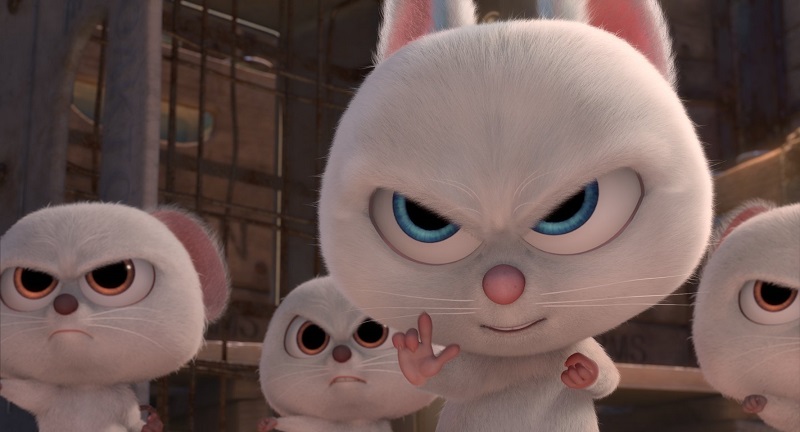 The arrival of this film does raise a question though and it's one that studios have been answering repeatedly the same way. When does a mildly received film from audiences warrant a sequel? The answer is all over Nut Job 2: Nutty by Nature.
The first film, on a modest budget, managed to make $64 million in the US alone, on its way to a $120 million haul total. Studios like Open Road, especially mid-level outfits like theirs, can afford to churn out these movies all week if they turned that kind of profit. In the Disney sphere of things, a franchise like The Nut Job would be done after one installment at The Mouse House. But elsewhere, that is seen as a huge success and what do huge successes get in Hollywood? You bet, they get sequels… and yes I meant that to be plural.
We have a feeling the Nut Job franchise is far from over because the film itself is an improvement on the original. That almost certainly qualifies as the door to a third film being wide open.
Grade: C-