The Glass Castle is a haunting portrait of an American family living in poverty, where the parents — as dysfunctional as they were — still manage to find the wonder in the world for the sake of their children. The film is a big screen adaptation of Jeannette Walls' best-selling memoir that chronicles her time living with an alcoholic father and a passive, artist mother.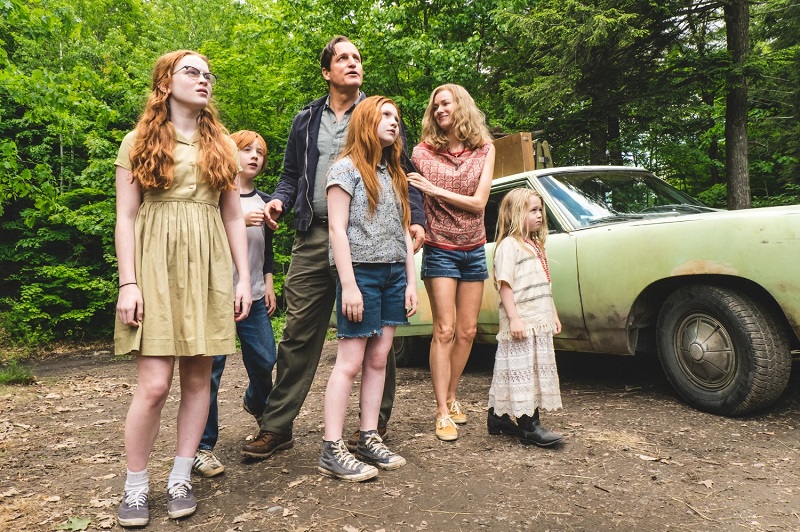 Brie Larson stuns again as the Oscar winner tackles the role of the author, while Woody Harrelson gives the performance of his life as her father, Rex. Meanwhile, Naomi Watts completely loses herself in the matriarch role of Rose Mary, to the point where you are continually reminding yourself that the actress up there on the screen is the Australian Oscar nominee.
The narrative shuffles back and forth between "modern day," aka the late 80s, and Walls' childhood. The past depicts various points as she grows up in squalor in numerous so-called homes across the nation. Mirroring that, the "current" storyline also progresses over a decade-plus. As Larson's character is navigating her New York City gossip columnist world, situations have her recalling her upbringing and the back and forth is not only seamless, it is enriching to the dramatic arc of the entire piece.
Walls is engaged to Max Greenberg's David and living the embodiment of that era's yuppie life. That could not be further from her upbringing and through these flashbacks we get where her motivation and aspirational drive emerged. She never wanted to be like her parents, yet, there is conflict because what her upbringing lacked in material items (and even food), there was a luxurious amount of love. Although one could argue that many times the parents put their love of alcohol and art above child rearing. It is through these front-and-center parental faults that their economic living situation was always teetering on homelessness at the worst and death-defying dearth at the best.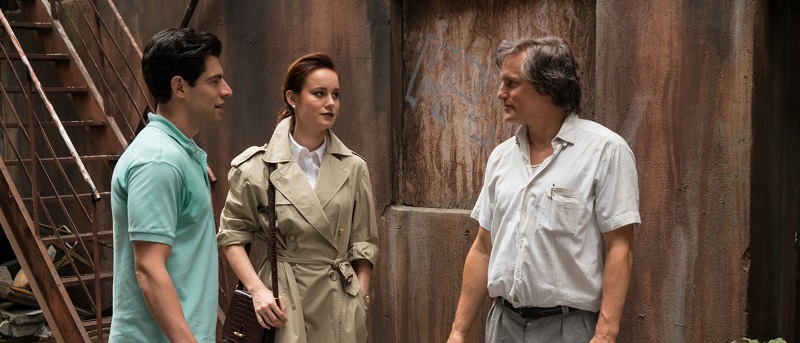 With two sisters and a brother to share in the collective destitute and continual concern where they would lay their heads each night, a bond was forged. Throughout The Glass Castle, that is the most inspirational aspect. These siblings rallied for each other, worked together and one-by-one each found their way out of this wacky world to make a name for themselves, far away from mom and dad.
Director Destin Daniel Cretton (Short Term 12) has crafted his masterwork. Yes, he is truly just commencing his filmmaking journey. But, it is going to be hard to top the emotional impact he's had bringing Walls' familial journey to life. His command of the material (he also co-wrote the screenplay) with the career best performances he gets out of his cast combine to deliver a stirring and moving journey that anyone who has been part of any family can connect with. The Glass Castle's themes transcend race, economic status, geographical locale and every other ticked box that defines us as a people. A large dose of credit — obviously — has to be given to Walls' book, the source material for this film. The tale is a rich tapestry of raw human emotions that run the spectrum. The author paints with pitch perfect strokes that add up to a menagerie of mastery over the human condition.
Harrelson gives us an arc on his Rex that is a movie miracle. Witnessing him chronicle this character over the decades is a lesson in thespian reach. Think you know what Harrelson can do? Think again, he goes places in The Glass Castle that has us completely rethinking what this actor is capable of achieving in the second half of his career. Watts is right there with her cinematic partner. This may be the must subtly nuanced of her performances.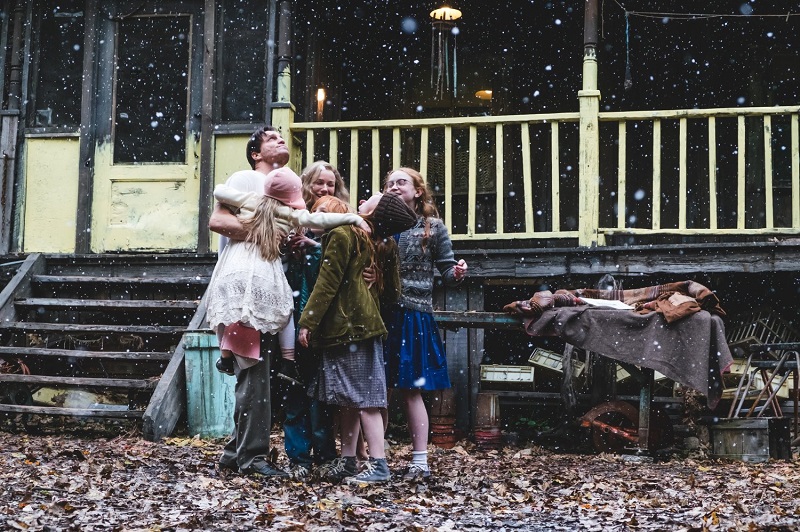 Larson impeccably captures the child who is caught somewhere between appreciation of the adoration of parental care, but loathing the life they offered her versus what was promised. She faced the ultimate of challenges in embodying Walls. There are complicated characters and then there is Jeannette Walls. It is no wonder her memoir became a sensation. There is a sophisticated profundity to her storytelling. The author gave the audience something they craved — an informed, intelligent and deeply personal look at the definition of family.
When the credits roll on Cretton's The Glass Castle, it closes it is with a wallop of raw, yet pure, sentiment. Prepare to be haunted in the best of ways. Also, look to gaze into your own past and examine the lineage of your upbringing and its relevance to who you are today. There may be some unsuspecting surprises.
Grade: A