A slew of photos from the wildly anticipated Thor: Ragnarok has landed online from various sources (including Empire) and they take us further into the wild and frankly colorful world of the third chapter in the Thor solo series. Something else dropped today too, if we could just find it here somewhere. Oh yeah, the international poster!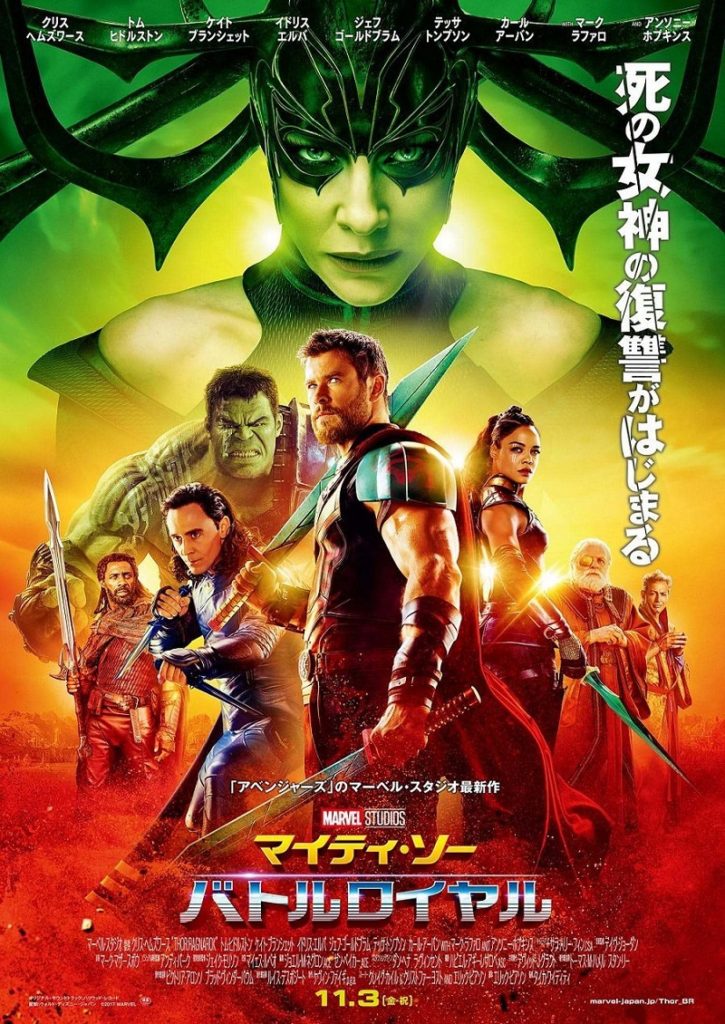 Among our faves of the photos below is the one of Loki and Thor together. Look, the two are crossing arms the same way. What's a few wars, an enormous heap of betrayal and attempted murder between brothers?! Also, it appears they're taking a bite (again) out of The Big Apple.
The Grandmaster (Jeff Goldlum) makes another flamboyant appearance, as well as Rachel House's Topaz. Anyone else wanna add the word "Flash" after saying Goldblum's character's moniker? We joke, we joke.
We've also got a great look at Tessa Thompson's Valkyrie and a terrific shot of Idris Elba returning to the role of Heimdall. Let's hope he gets a little more action this time out as opposed to limited duty in the first two Thor films.
Thor: Ragnarok storms its way into theaters on November 3.