Darren Aronofsky knows a thing or two about haunting us. The Black Swan director is back with appears to be his most terror-inducing tale yet, mother!.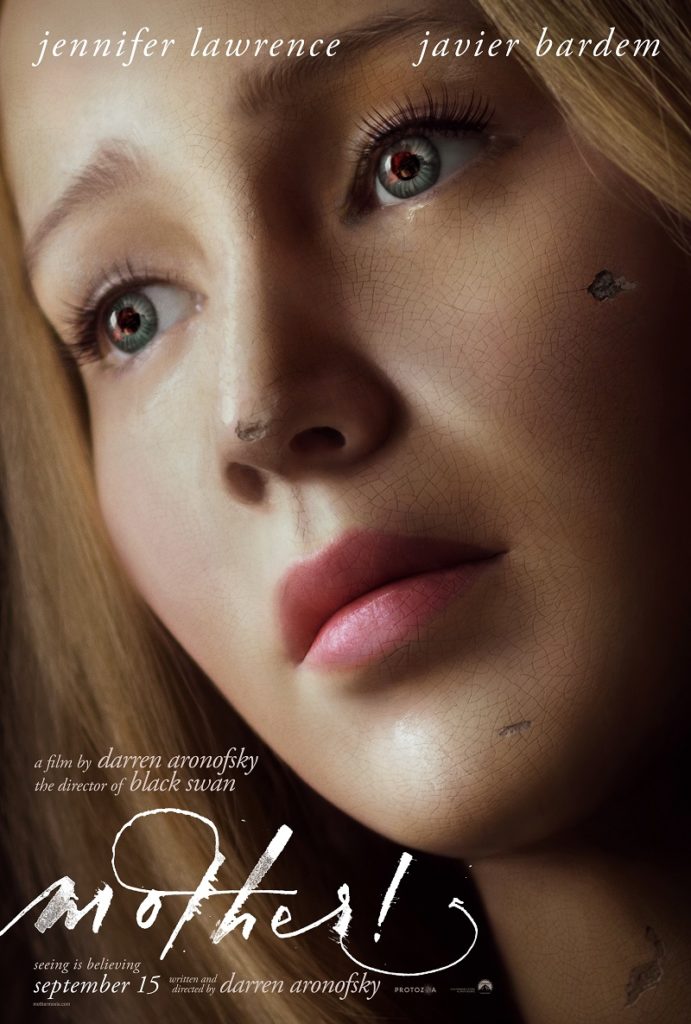 Paramount Pictures unveiled the first trailer and poster for the upcoming thriller that stars Jennifer Lawrence and Javier Bardem as a couple and that description is about the only thing that is "normal" about what happens to the two of them.
The pair's love is put to the test when uninvited guests arrive at their home, one by one, and completely throwing their world into a tailspin. Among those include Kyra Sedgwick, Ed Harris and Michelle Pfeiffer.
The thing is… they all have some sort of connection to Bardem. Cue the chilling strings and the hairs start to stand on their own!
This is Aronofsky's first true journey into the realm of horror. But, he has a firm command of the psychological drama (Requiem for a Dream) and we could not be more excited for mother! to open on September 15. And how could we forget, it also s tars  Domhnall Gleeson, Brian Gleeson, and Kristen Wiig.