Love it when a movie sneaks up on us and surprises with its unbridled awesomeness. That is what happens when undertaking the breathtaking thriller that is Taylor Sheridan's Wind River.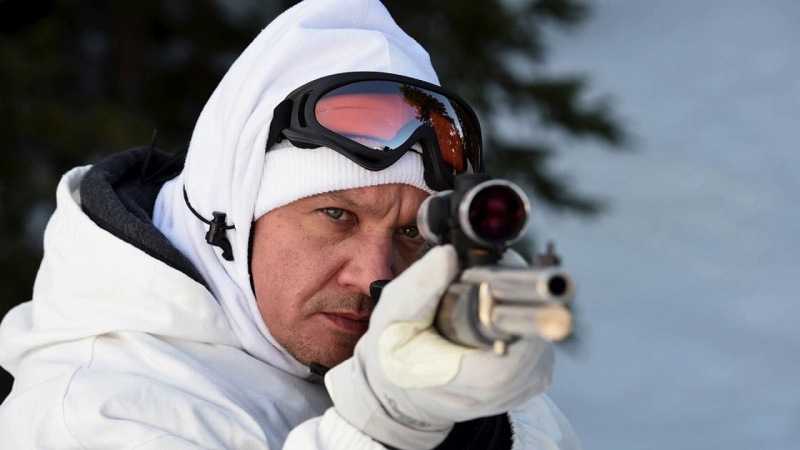 The writer of Sicario and Hell or High Water makes his directorial debut, bringing his script to chilling life on the screen in a manner that never lets up and hits all the emotional notes, both low and high.
Jeremy Renner is a tracker/hunter with the U.S. Fish and Wildlife department, who works frequently in the Wind River Native American Reservation in Wyoming. When tragedy strikes, it hits close to home for Renner's Cory Lambert. A Native American girl was found in the frozen tundra, miles from any structures. She was raped and murdered, barefoot and clearly had been running for as long as she could. It turns out to be a friend's daughter of Lambert and because of his close and deep personal connection to the crime, he has all the interest in the world in helping bring justice.
Help arrives in the form of a neophyte FBI Agent. Jane Banner (Elizabeth Olsen) hails from the Las Vegas office and lands in the middle of winter, with hardly a jacket that would protect her for more than an hour in the icy elements. She needs Lambert's help and as is clear, he is more than willing to aid her in the investigation. After all, for what he wants out of this, his job title fits the type of justice he seeks to extol impeccably– tracker and hunter.
Renner is a miracle. He explores emotional depths in Wind River that he has only hinted at prior. It is a stunning and earth shaking performance that is simultaneously a study in grief, regret and how to forge ahead in life, long after the worst tragedy imaginable has permanently scarred you. The Oscar nominee for The Hurt Locker could hear his name called again as a nominee for his haunting turn that finds him commanding the screen in the most heartbreakingly haunting of ways. Whether the Academy will remember him at voting time is another story. They did recall Jeff Bridges for a Supporting Actor nod for Sheridan's Hell or High Water (which was released at the same time) last year, so there is hope. This is not a performance than can be easily forgotten. Not this year, not next… it probably will permeate the soul forever.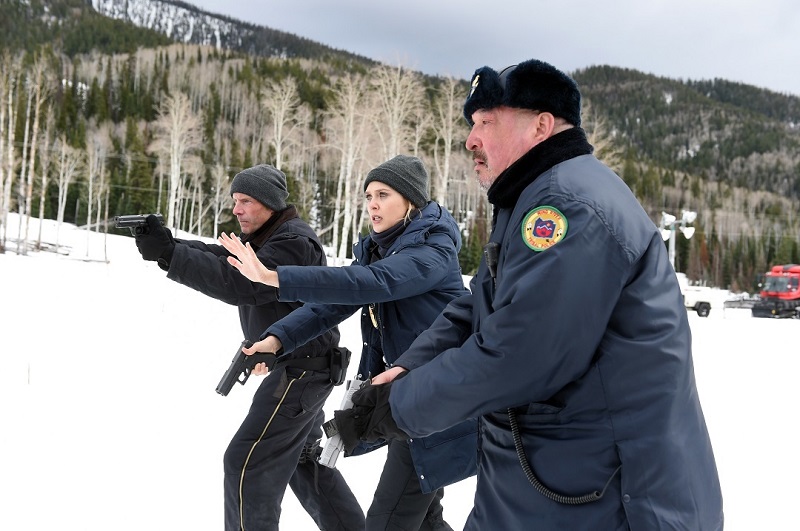 Olsen is solid, although her character comes off as a little weak in the early stages of the film. Then again, that is how she was written. Banner is a token "aide" to the Reservation police that are attempting to solve this crime. She is not meant to be all that much of a help. We learn, through the film, that in real life only one of eight missing people reported from Native American Reservations gets any kind of interest from authorities.
The actress normally plays strong women, and Banner becomes that way over the course of the film. Also, witnessing the partnership develop between Lambert and Banner is one of the many stirring aspects of Wind River. Whereas the Fish and Wildlife officer knows the lay of the land and the people who inhabit this area, it is Olsen who proves to be invaluable when it comes to her comprehension of human behavior. Together, one could say, they become a force of nature in a landscape that has Mother Nature ruling the roost. After all, they are in a race against time because the snowy crime scene is being stripped of its clues by the elements as the hours tick by.
Sheridan has a gift of storytelling that has enthralled with each successive effort. Sicario sizzled and Hell or High Water had us breathless. His leap adding the director's hat to his repertoire illustrates that this man's gift of tale telling is not limited to the page. How this film is shot, scored, executed and edited together proves that we are merely seeing the tip of the talent iceberg that is the auteur.
One last thing, also being released this week, in limited release, is Kathryn Bigelow's Detroit. Where that film shines a light on the plight of African Americans that will have you thinking that little has changed since its 1967 timeline, Wind River should be a lesson in how Native Americans are living in this country. They are a forgotten swath of people and with so little hope and opportunity on the reservation, brilliantly illustrated in Wind River, that it is no surprise that crime, alcohol and drug abuse abound.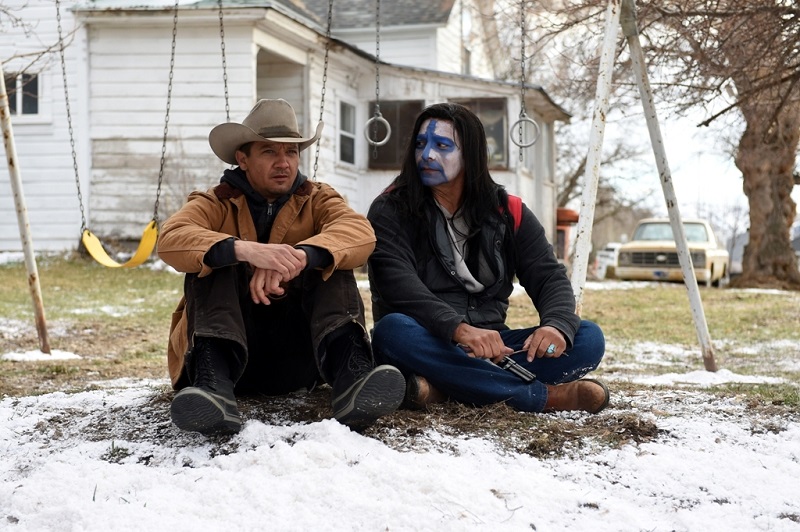 It is a plight on the American experience that this film shows us, must be addressed. Not only because it is a wrong that needs righting, it is our collective responsibility as human beings who populate this land where they once prospered.
Grade: A