George Clooney and Matt Damon have quite a shorthand after all these years. After all, they first starred together in Ocean's 11 and since then the pair have become great friends off screen as well as prolific partners on screen. They're back together as Clooney steps behind the camera for his latest directing effort, Suburbicon.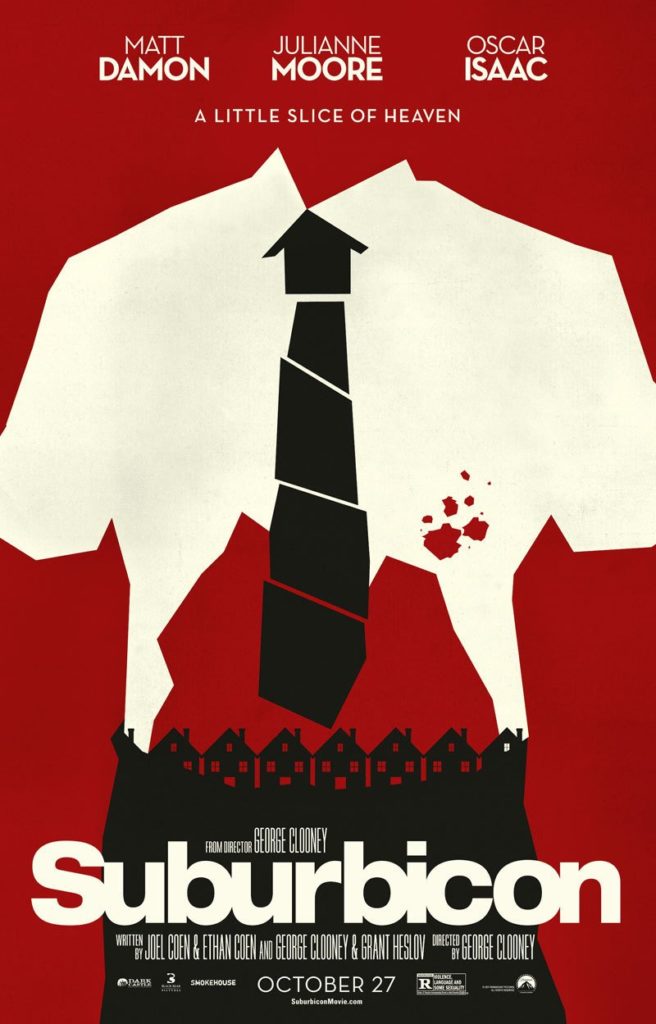 From the outside, it appears that life in the subdivision of Suburbicon is idyllic. Delve deeper, and it reveals another couple of layers and they're all dark.
Damon stars as Gardner Lodge, a husband and father who is trying his best to make a life for his family. But, the town's sordid underbelly keeps rearing its head and it forces him to do a few things that might be illegal… you know, like murder and other frowned upon activities.
Damon is joined in the stellar cast in the 1959-set film by Julianne Moore (recently seen in that Kingsman: The Golden Circle trailer), Oscar Isaac and Noah Jupe.
Head into suburbia's darker side when Suburbicon hits theaters October 27.