The latest It trailer has landed and is it us, or does it appear that each teaser is exponentially more frightening than the previous?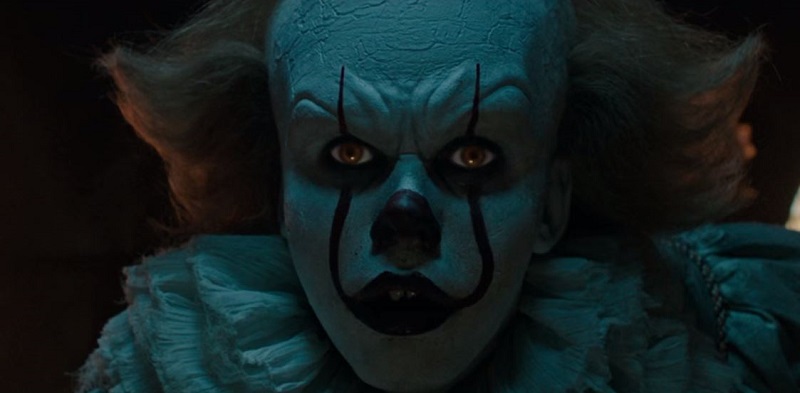 Steven King's iconic thriller is finally hitting the big screen, directed by Mama helmer Andres Muschietti). Largely considered one of King's most terrifying tales, which as you know is saying something, It focuses on the little town of Derry, Maine.
Children are disappearing. There is a curfew to keep kids safe, but yet, they still are vanishing. A group of kids report seeing something, or more specifically, some one… and it's a clown.
That clown has a name and it is Pennywise, and he has a long laundry list of nefarious activities that dates back hundreds of years in this otherwise storybook New England town.
Bill Skarsgard steps into the clown shoes made famous by Tim Curry in the television miniseries of a few decades back. It also stars Jaeden Lieberher, Jeremy Ray Taylor, Sophia Lillis, Wyatt Oleff, Finn Wolfhard, Nicholas Hamilton and Chosen Jacobs.
Prepare for the horror of It, as It hits theaters September 8.