Christopher Nolan has proved one thing for certain with the opening of his World War II dazzler, Dunkirk. His name alone can open a movie with few or any stars above the film's title on the marquee.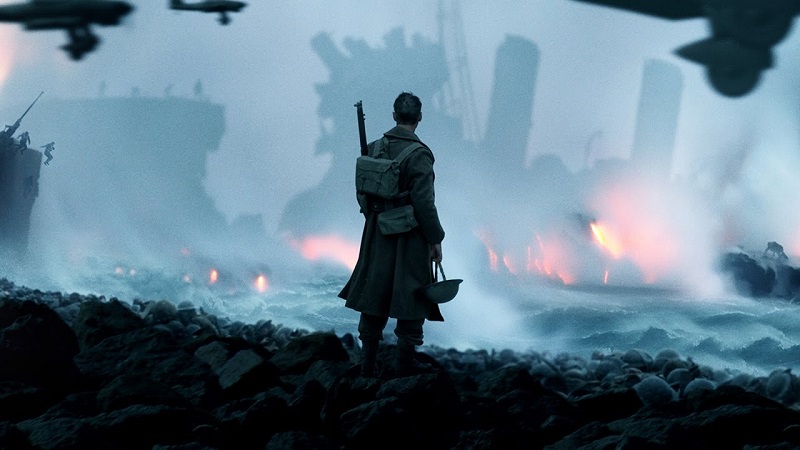 The true story that celebrates English heroism at its highest order banked a monster $55 million at the box office this past weekend, the second largest opening ever for a World War II movie (after Pearl Harbor).
Think about that. The bank Nolan's pic took in was more than Steven Spielberg's Saving Private Ryan and Mel Gibson's Hacksaw Ridge — and yes, both garnered multiple Oscar nominations.
So, the question of whether Nolan can open a largely starless film on a large scale is answered.
One that has almost immediately arisen after the first glorious Dunkirk reviews came in involves the next honor a movie could receive beyond financial and critical success. Does Dunkirk have Oscar written all over it?
That also raises a related inquiry, will the Academy remember a July blockbuster come voting time in January? The answer to the latter question is, inequitably, affirmative.
It is a sure-fire nominee for Best Picture, Best Director, Best Score (for Hans Zimmer's mesmerizing and heart-racing musical menagerie) and Best Sound (both effects and design categories). It might score a nod for Supporting Actor for Mark Rylance, given his past victory and the Academy's adoration for him. Plus, if they seek a face to award in the acting category, it is clearly him.
Despite the popular belief that the Academy is allergic to early in the year releases, just remember last year when the very un-Oscar looking Mad Max: Fury Road landed in theaters in May and scored a legion of nominations totaling ten. That is just one example. Plus, Dunkirk is even more a film of the Oscar order. It features a World War II-centric story (which they love), a tale of true life heroism against the highest of odds (which they love) and comes from a director working at the highest command of his medium who has given us a passion project that he also wrote (which they love).
There were some criticisms of Dunkirk that one could argue might preclude it from being recalled during Academy Awards voting season. The lack of character development is the most prevalent. Nolan crafted a tale with a singular arc instead of delving into the specific laser-focused dramatic tool of working with an ensemble and amping up the "personal" cost of the situation. The writer-director made a wise choice with his storytelling means. Give the audience some credit. They know the cost. The characters were expositioned enough to have the masses invested in their fate. In the past, some have criticized the auteur for the "needless" length of his pictures. He brings Dunkirk in at a tight 106 minutes. Those are rich, heart-attack inducing thrill-a-minute moments strung together in a manner that viewers did not require more. What we got was enough to inhale, process and passively participate from the comfort of our seats. Any more and it would have been too much and the audience would have turned off.
Oscar will certainly call Dunkirk's name when nominations are announced. The question only remains… How many nods will it get? It is much, much too early in this process to come up with a number. There is still an as-yet unbuilt road ahead of us. Oscar "worthy" pictures only start to arrive in earnest in a few weeks. By mid-to-late November this crystal ball will become much clearer. In short, the wild cards are acting for Rylance and whether it will earn any visual effects nods because the competition in those categories will be fierce. We do not see it scoring nods in Production Design, Costumes or other BTL categories.
But one thing is for sure, ladies and gentlemen. Oscar season has truly begun because we have our first true favorite to hear its name called repeatedly when those coveted nominations are announced January 23, 2018.