The world of Comic-Con produced another jaw-dropping moment today. First was the release of the Ready Player One trailer from Steven Spielberg. Now we have the unveiling of the latest Justice League trailer, which gives us more footage and more insight into the highly anticipated film than we have ever had.
Oh, and we also get a killer new poster. LOVE the use of each of the Justice League members' logos in it. It's bloody brilliant.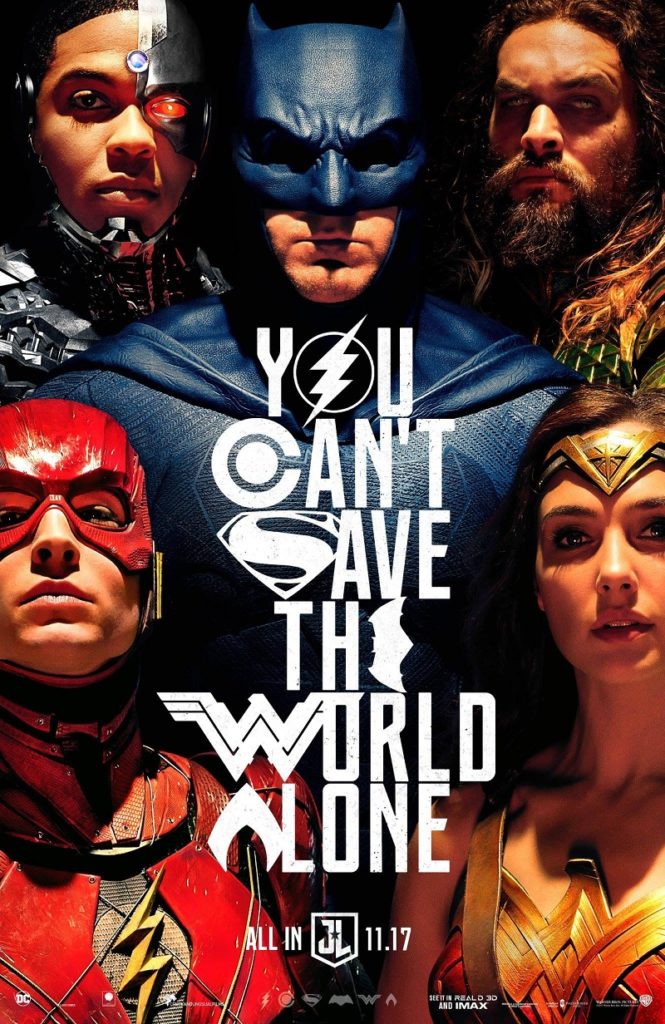 Ben Affleck is Batman, but it appears after the success of Wonder Woman this summer, the focus for marketing materials may have shifted just a tad. You will notice that Gal Gadot's superhero is front and center in this extended Comic-Con teaser.
We also get a great look at Oscar winner J.K. Simmons as iconic character Commissioner Gordon. Still there is no look at Amy Adams as Lois Lane or Jesse Eisenberg as Lex Luthor. There is no Superman, but that is hardly surprising, given his "death" in Batman v Superman.
But, we do get a good look at Connie Nielsen, returning to her Wonder Woman role as Queen Hippolyta, Jason Momoa as Aquaman, Ezra Miller once again providing the humor as The Flash and Ray Fisher as Cyborg.
Justice League opens November 10.