The Big Sick is one of the top 10 of 2017 (so far) and of course much of that credit has to go to the writers who lived the romantic-comedy, Kumail Nanjiani and Emily V. Gordon. Nanjiani also stars in the film about a couple that meets, falls in love, breaks up, she gets seriously sick, winds up in a coma, he calls her parents (Ray Romano and Holly Hunter), they race to her bedside and this determined ex stays on… because fate has a plan for these two and Kumail fought for Emily's heart by charming her parents, simply by being there and never leaving their daughter's side.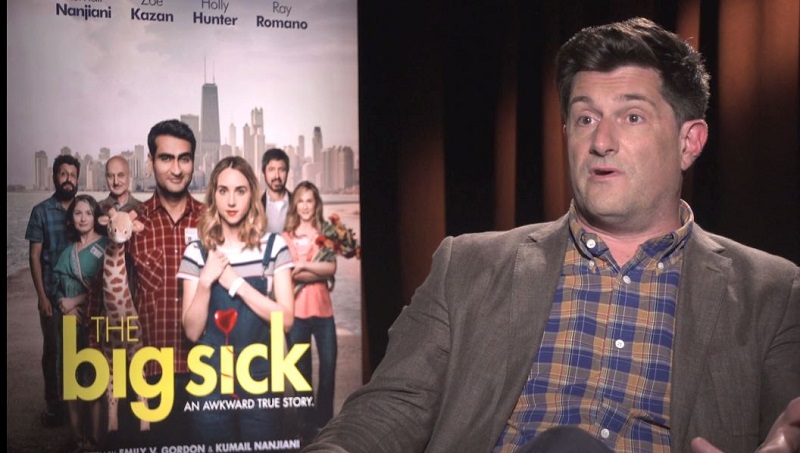 A director with the right touch was required to have all the sensitivities to know when to get serious and when to allow the laughs to permeate and when sometimes, the tale required the situation be a little of both.
Nanjiani and Gordon (and their producer, Judd Apatow) found the perfect person in Michael Showalter (Hello, My Name is Doris).
The Movie Mensch caught up with the helmer for an exclusive video chat where he talked about how much it meant to him to have the trust of the couple at the heart of this endearing endeavor. It's their story and they could have been overtly protective. But, by giving the director their full confidence, the emotional power of this true story is able to come through in every frame.
As we stated in our The Big Sick review, this film is not to be missed. It is out today everywhere.