Zoe Kazan and Holly Hunter star as daughter and mother, respectively, in the astoundingly heartwarming and hilarious The Big Sick. The film chronicles the real life love story of the film's writers, Emily V. Gordon and Kumail Nanjiani. The latter also stars as himself opposite Kazan as Emily as the health crisis that almost killed Gordon proves to be, in fact, the thing that gels not only these two people, but their extended — vastly different — families.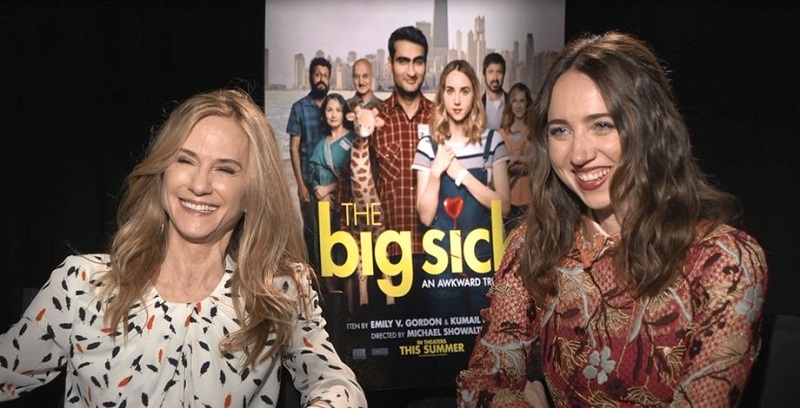 The Oscar winner and Kazan sat down with The Movie Mensch for an exclusive video chat where we explored all kinds of topics from the miracle that is Ray Romano (giving the performance of his career in The Big Sick), the pressures or lack thereof when tackling real people on the big screen, as well as in an interesting turn of events, Hunter serves up some priceless advice on how to deal with guilt.
It's life changing, people!
The Big Sick hits select theaters June 23 before expanding all over the country July 14.
We'll have more from this incredible movie in the coming weeks, such as our divine exclusive interview with the couple at the heart of this charmer, Gordon and Nanjiani, as well as the film's director, Michael Showalter.
Don't miss our "A" review here on The Movie Mensch… going live tomorrow!