When it comes to a quick reason as to why Wonder Woman is such a spectacular cinematic experience, one merely has to look at the two wonder women at the center of its triumph — director Patty Jenkins and star Gal Gadot.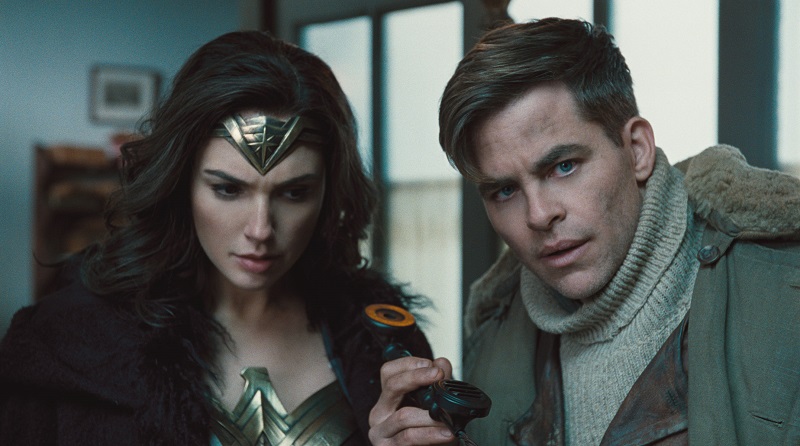 Wonder Woman has been around for three-quarters of a century. Yet, she has been an afterthought in the halls of the DC Comics Justice League, a superhero conglomerate led by Batman and Superman. We have had numerous Superman and Batman incarnations and yet the most "wonder"-ful of them all has been noticeably absent on the big screen this entire time. Of course that changed when Gadot originated the role of Wonder Woman in the film Batman v. Superman and stole the entire film from Ben Affleck's debut as the Dark Knight and Henry Cavill's second turn as the Man of Steel.
Sure, there were a few Wonder Woman television series that came prior, most notably the one starring the icon Lynda Carter. That dominated the airwaves and gave birth to a legion of female (and male) fans that yearned for the Amazon warrior to take her world-saving act to the most epic of formats, celluloid. Even with the success of Carter's Wonder Woman, that was still not enough mojo to inject some urgency into the Hollywood machine's desire to give this wonder warrior to mass audiences in the medium of film.
With Marvel's seismic presence on the world box office stage, pressure mounted for DC to get in the game. With spotty success before now, the stakes could not have been higher for Jenkins' Wonder Woman to slay the box office like the mighty heroine does with her iconic set of superhero tools (not the least of which was her sense of fighting for what's right in its purest and most admirable sense).
Jenkins weaves a web that commences with a lesson in how Diana Prince came to be. Born (with the aid of the god Zeus) to an island full of Amazon warriors, she grew up witnessing the fierceness that her cohorts possessed, but even more importantly the deep conviction of why what they do and who they are is so important. We see that and then it is painfully understandable why an adult Diana would want to become as empowered as her sisters. Her mother Hippolyta (Connie Nielsen), queen of the Amazons, seeks to shield her from a world where the need for violence and how to combat it in the name of fighting for what's right is necessary. Robin Wright's Antiope disagrees and secretly trains Diana. Once mama finds out, she sees what her daughter is capable of and insists that the training become even more intense to bring out the best in her supremely sensational child.
The outside world becomes ever-present when World War I fighter pilot Steve Trevor (Chris Pine) comes crashing into the ocean right in front of Diana. She dives in, saves him and soon discovers there's a "war to end all wars" going on. It also becomes painfully clear that the outside world will come bombing its way into their paradise sooner than later. Diana and Trevor head out into a scary world and Jenkins stages her first cinematic coup, the fish-out-of-water trope that in her hands is deliciously delightful.
Wonder Woman is in London and their mission is to stop Danny Huston's Ludendorff and Dr. Maru (Elena Anaya) from unleashing chemical warfare that could wipe out entire cities effortlessly. Watching our heroine try on dresses of the early twentieth century and attempting to assimilate in English culture of that time is a smile-inducing and laugh-out-loud lightening of the story that is so welcomed before the tale becomes as intensely emotional as it is deeply dangerous.
By the time Prince truly becomes Wonder Woman it is a breathtaking and surprisingly tear-inducing moment. She steps into "no-man's land" without a moment of hesitation and a century of cinematic women who came before and those firmly entrenched in the present will collectively cheer this historic moment. It's more than a Ripley in Alien grabbing the bull by the horns and delivering us from evil. This is something entirely on a different level. It is because of Gadot's performance, all that had come before story-wise (brilliantly woven by screenwriter Allan Heinberg) and Jenkins' impeccable insight into the human spirit and its innate ideals that include firmly stopping evil when it rears its head. Bring tissues.
Gadot fought hard to get the role and after witnessing her carrying her own movie as Wonder Woman, one can see that it had to be destiny. She does something remarkable with her body throughout the film. As she becomes more confident in her powers and might, Diana is seen as stronger physically. But, this is not a manifestation of a physiological or physical alteration in Gadot's appearance. This is done through how she projects her character's journey. And it is a master class in the utilization of your entire acting tool set in bringing the most to your onscreen persona.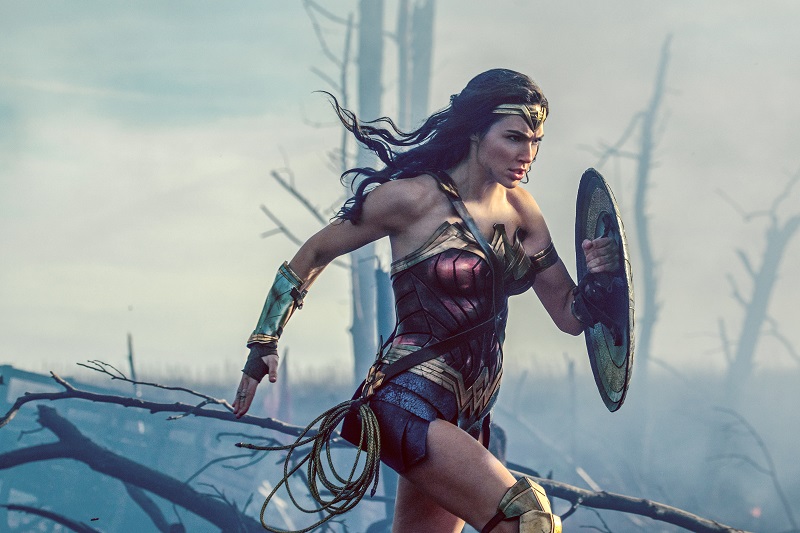 The Israel-born actress also is lighthearted, flirty and wide-eyed innocent when it's called for. This is truly an evolution of a character in the span of one film — one that now firmly lives and breathes through truly gifted hands. And it will live on for years of Wonder Woman solo movies or films where she is part of the Justice League ensemble.
Pine plays off her impeccably. He is strong, yet is immediate in recognizing that this soldier better get out of the way when the situation calls for Wonder Woman to unleash her power. The Star Trek actor is proving to be the MVP of the Star Trek universe. His performance here, as well as in The Finest Hours and Hell or High Water, illustrates that there is nothing he cannot do. He and Gadot make quite the dynamic duo.
Jenkins, we salute you — o captain, my captain. Wonder Woman is a ship that you set sail on and brought back to port with the most beautifully empowering, female-led force of nature Hollywood has seen in a long time, if ever. The helmer knows how to develop characters in such a way that the audience is drawn in from the initial few moments of meeting each soul. Her orchestration of the action sequences also is notable. They are not a purely brute force, in your face and take your breath away synchronicity of fighting and fighting back. She has established the viewer's heart-to-heart connection to our heroes that brings so many more layers to these scenes than the normal visceral reaction to action.
Admitting there is an emotive response to Wonder Woman may seem an odd take-away from a superhero movie. But that is what this film does, much as The Dark Knight did prior for the DC Comics world. This is a movie that elevates the genre. Many of us felt that Christopher Nolan's The Dark Knight deserved a Best Picture nod. We are not saying that Wonder Woman does as well. It's much too early in the year for such prognosticating. Let's just say it's right there.
Wonder Woman makes an impactful debut on the screen. Its biggest victory is that it will inspire female audience members, from eight to 80. It will also be one that will inspire superhero fanatics of all ages and frankly, fans of the art of film.
Grade: A