The Grateful Dead first formed in the Bay Area in the early 1960s and their influence can still be felt today… years after leader Jerry Garcia died in 1995. For the first time in that cultural phenomenon's existence, a full-length documentary has arrived that definitively chronicles the band from every possible angle.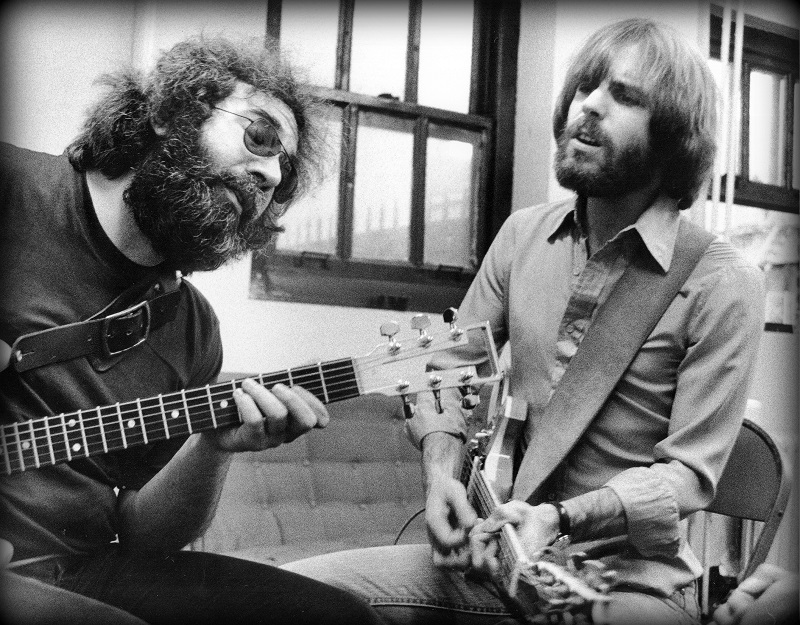 Long Strange Trip comes from director Amir Bar-Lev (The Tillman Story) and The Movie Mensch caught up with him for some exclusive insight into the labor of love that was putting together the four-hour experience of a lifetime for Deadheads and non-fans alike. The helmer reveals how the surviving members of the band — Bob Weir, Phil Lesh, Mickey Hart, Bill Kreutzmann — helped guide this filmmaking journey as well as never-before heard interviews and conversations with the late Garcia. There's even footage of the band in their heyday that has never before been seen!
Bar-Lev reported seeing the band members as a sort of Avengers, a group of superheroes where each member brings a different superpower. He also shares a terrific story about how Weir helped the documentary crew ambush the notoriously elusive lyricist of The Grateful Dead, the one and only Robert Hunter.
The Movie Mensch: The Grateful Dead has such a long history and much has been documented and there is so much there potentially for you to cover. Was deciding what to keep and what not to keep one of the bigger challenges or did you kind of have a set forward narrative over the course of the four hours that made it a little easier maybe?
Amir Bar-Lev: That's a good question. It's a good paradigm to think about in terms of film and fandom. I put the film first. We felt like it had to work as a movie first and foremost. And a history lesson was a secondary concern. All of our decision making, whether it was casting, what music to put in there, had to feed the structure. I was painfully aware of the fact there's varieties in different people about The Grateful Dead. You love them or you're perplexed by those of us who love them. I felt like the goal of the film should be to puncture that divide and have at the very least, have people who never understood what the fuss is all about come away with that cleared up.
The Movie Mesnch: For those of us, like you, that appreciate them, what surprised you the most? What did you learn, diving into this world, that perhaps surprised you that you didn't know while putting together Long Strange Trip?
Amir Bar-Lev: Yeah. I was surprised by the material. We have at least a dozen pieces of archival that, in my experience, just one of them would have made the film. So it's everything from the band dosing documentary crews that came before us with LSD so that they couldn't finish their tasks to Jerry very candidly speaking about wanting to not be a rock star in the 90s on an audio tape with an ex-girlfriend. The biggest surprise that I found I had to wrestle with the strongest was this notion that this relationship that Jerry had with posterity. There's this stunning audio interview with him where he talks about realizing that if he succeeds as an artist there will be something left after he's gone that will be built to last — that will outlast him. And he says "I don't want that. I think I'd rather have fun." And he means it. He had a unique relationship with his own celebrity and with notions of posterity and legacy.
The Movie Mensch: The surviving members of the band are huge parts of this project and I would think they would be a priceless help. In what way did they alter or influence the narrative that you had imagined for the doc before you dove in these interviews with them? Also, in what ways did those chats help you hone a focus?
Amir Bar-Lev: The Grateful Dead are like a cast of superheroes and each of them has their own special power. Weir's power is menschiness [laughs]. He'd have to know everyone on our crew. He was accessible for an inordinate amount of time, more than anybody else. He was always ready to help with an adventure. One of my favorite scenes in the film is when he volunteers to help us ambush The Grateful Dead's reclusive lyricist [Robert Hunter].
The Movie Mensch: Yes!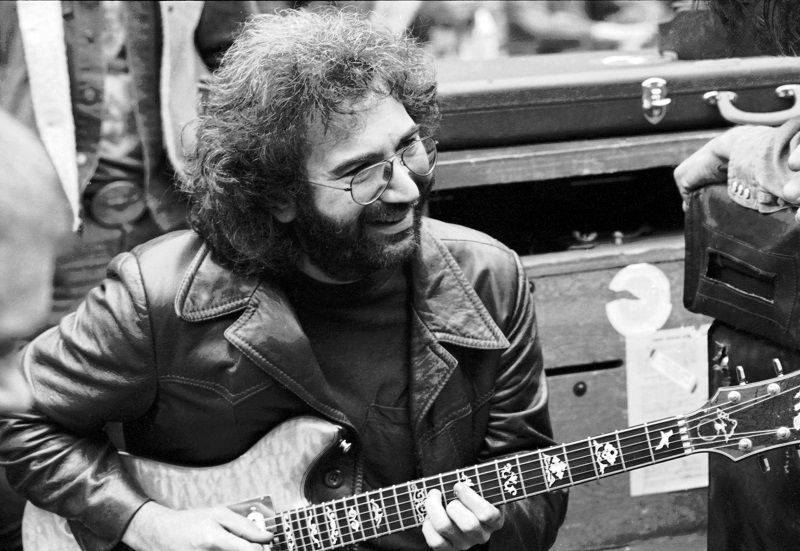 Amir Bar-Lev: We take this little road trip with him. Each of them comes at this story in a very different way. Then there are these concentric circles around them of roadies and managers and other people that were inside The Grateful Dead family. You have to take all these different perspectives into account in order to get the allusive truth of the matter. You know, I think Jerry Garcia said at one point "The Grateful Dead is a network of relationships." And in it's much more than just the people that were on stage. So we tried to take an approach to the storytelling that was informed in part by The Wire.  You know in The Wire when you're with the cops, you think of them as the protagonist. But, then when you are with the drug dealers, you think of the cops as the antagonist. The Grateful Dead, there's so many different perspectives on what happened, that you gotta treat it as though you are telling the story of a collective enterprise.
The Movie Mensch: I love the part of the film where you talk about the Tapers and how with that, everyone has their own piece of history of The Grateful Dead. Now you, with this film, have really become a part of that history. How do you personally feel about?
Amir Bar-Lev: I can answer that by telling you without a shred of hyperbole, that this feels like the most important thing I've done except for having my kids. I showed the film at Sundance and after, this young lady asked me "What's your dream project? If you could wave a magic wand and have all the money and resources in the world and make any film, what would it be?" I started to cry because I realized I had already done it. Also, from a personal standpoint, I have three kids and they'll be teenagers sometime soon and I wish they could go to a Grateful Dead concert instead of hanging around on social media. [This film] is my own small little contribution back towards something that was a great gift to me.