Writer-director Jordan Peele has woven a web with his debut film, Get Out, which does something truly extraordinary. It is a thriller. It is a horror movie. It is a commentary on race relations in America that firmly states that despite how far we've come, such as electing a black man president, we still have an enormous hill to climb to overcome racial divide in the United States of America.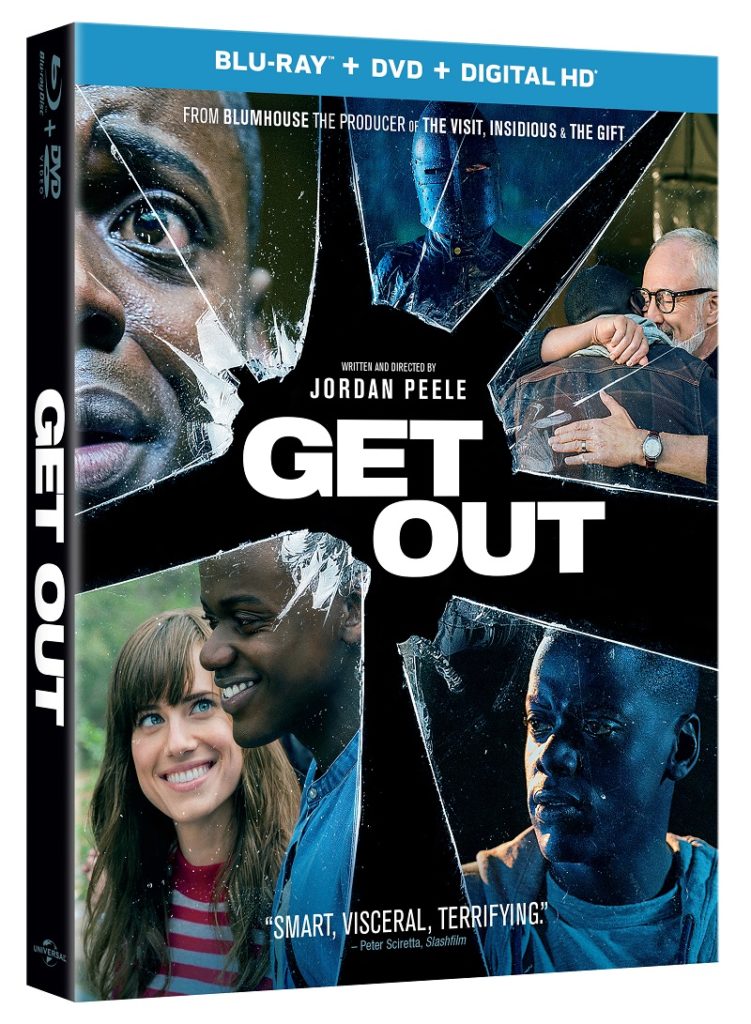 Peele's Get Out is out now on DVD and Blu-Ray and it reminded us why critics hailed it as almost perfect (it's currently at 99-percent on Rotten Tomatoes, for whatever that's worth).
The film commences peacefully and amicably enough. Chris (Daniel Kaluuya, Sicario) and his girlfriend Rose (Girls' star Allison Williams) are packing up for a trip away from their city abode to her parent's home in the suburbs so they can finally meet the chap that she has talked incessantly about.
As soon as they get close, the ominous moments commence. They hit a deer. And that traumatic moment is merely the beginning of the peril that awaits our happy couple.
See, Rose's hometown is a little odd. Something's off and Chris cannot put his finger on it. See, it is largely white, but that is not completely out of left field from his life experience of a wealthy community such as this. But, those who are of any kind of color walk around like they are almost a zombie.
Rose's parents Missy (Catherine Keener) and Dean (Bradley Whitford) are incredibly warm and welcoming. Her dad even admits that he would have voted for Obama a third time if he could have had the opportunity. Guess that should put Chris' racial fears of the area at ease. Normally it might, but when their two hired help (both African American) could not act weirder, our protagonist starts to firmly see that something is askew.
This "normal" suburban world begins to show signs of its peculiarity even further when Rose's brother arrives and starts a line of questioning to Chris over dinner that focuses on his sister's boyfriend and his "genetic makeup" and "natural physique." Wait, what? Then, there's the annual party held at the home which harks back to the patriarch of this family and also serves as a chance for the family friends to meet Rose's new beau. Thing is, everyone seems like they are out of The Shining while firmly in a Father's Knows Best episode.
Before too long, this start to unravel in the most haunting and horrifying of ways and Peele shows he has a knack for genre filmmaking much beyond his comedic roots (he is the co-creator of the legendary comedy duo Key and Peele). There are many elements of classic horror films of the past that he not only salutes, but makes his own in the most original of ways. It could not be more of an impressive debut of a filmmaker. Audiences clearly responded, as the flick became the first to go over $100 million for a debut African-American writer-director.
The cast is stellar and buys into this world and digs in with both hands. Kaluuya gives a star-making turn and as we see this story through his eyes, he literally uses his peepers to enhance the creep factor exponentially. Williams is given a rich character to further prove she's the real deal beyond her humble television beginnings. Of course Whitford and Keener are their usually awesome selves, bringing a warm, yet strangely steely swagger to the parental roles that go beyond stereotype and are firmly laced in a things-are-not-what-they-seem landscape.
Leading the pack of the we-wish-there-was-more bonus features is Unveiling the Horror of Get Out. The too-short (it's only 8:50) featurette takes a dazzling look at the inspirations for the film, how Peele felt about crafting a horror/thriller that firmly utilized his voice, how the helmer sought to layer the issues of race throughout his terrifying tale and Peele also shares his views on being a first time feature film director. It is a fascinating, albeit not long enough, look at the making of an instant classic.
Of course, another don't-miss is the Alternative Ending, which includes an optional Peele commentary track. You'll want to witness this both ways, with director's thoughts and without… we recommend the latter first.
The bonus feature that gets the most play time (just over 23 minutes) is a series of deleted scenes. We particularly enjoyed the one that shows Rose getting hypnotized (Chris' hypnosis is a huge element of the film so it's nice to see this scene). Again a Peele commentary track is included and again we recommend watching all the deleted scenes with and then without his insight.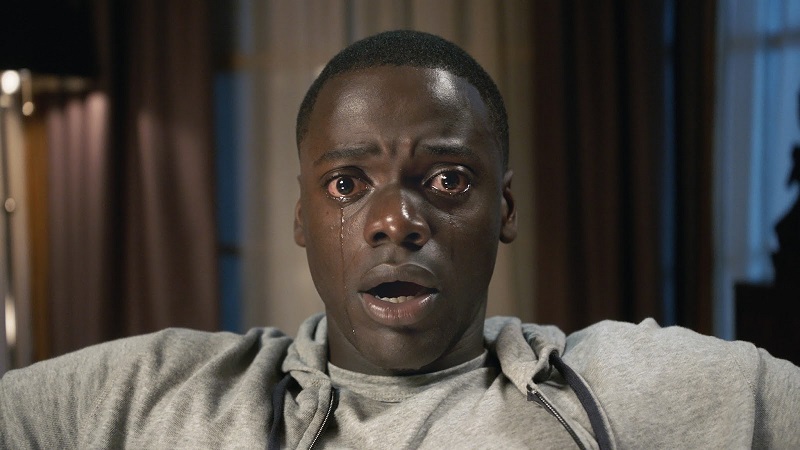 The Q&A Discussion with Writer/Director Jordan Peele and the Cast is interesting enough, moderated by Chance the Rapper, and allows us another round of insight into the making of the film, especially from the stars.
Lastly, given that this is a director's medium, do check out the audio commentary track by Peele the second time you watch the film. He illustrates why he is just scratching the surface of what we can expect from him with his stellar doubt.
Film Grade: A+
Bonus Features: B