The Promise is one of the first Hollywood films to feature the tragedy and horrors of the Armenian genocide on screen. When we met stars James Cromwell and Shohreh Aghdashloo, for an exclusive video interview, we asked them why that was when the silver screen is no stranger to portraying atrocities and the triumph of the human spirit that overcomes them.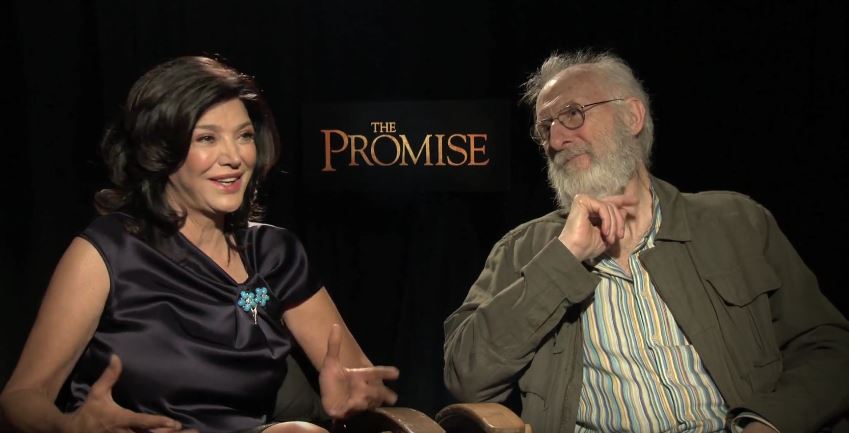 Cromwell didn't mince words as to why there was a giant roadblock to the plight of the Armenian people's story being told. "The opposition of the Turkish government," Cromwell said without missing a beat.
Our insightful and powerful chat only went deeper from there.
The Promise is from director Terry George and also stars Christian Bale, Oscar Isaac and Charlotte Le Bon.
It lands in theaters April 21 and triumphs in its ability to bring this important story to life where before had sadly been only silence from Tinsel Town.