The first part of Universal Studios' plan to reboot their entire monster mash movie library gets teased with the latest trailer for the Tom Cruise starring The Mummy.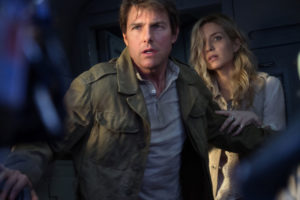 It seems that an ancient Egyptian queen (Sofia Boutella), wasn't done extolling her evil wrath on the world when she was mummied and buried alive a millennia ago. When she is awakened in present day, the world has no idea the evil that is about to be unleashed. Can Cruise stop her?
The action sweeps from ancient Egypt to the never-before-seen underground tunnels of London nad also stars Russell Crowe, Courtney B. Vance and Annabelle Wallis. The Mummy lands in theaters June 9 and is helmed by Alex Kurtzman.