The Movie Mensch's Oscar Watch has given our readers our predictions for five of the biggest categories of the night, from Best Supporting Actor/Actress to Best Actor/Actress to Best Director. Now, it's time to break out the big guns and enter our pick for who will win the top award of the night — Best Picture.
Now, the overwhelming favorite is The Revenant. And given that Alejandro G. Iñárritu is a lock to win his second Best Director Oscar in a row, one might think that it is shining a spotlight on the fact that his film will too win an Academy Award. Not so fast… there are a few other contenders who could spoil that victory party.
In fact, we would bet that one of them will steal The Revenant's thunder and arise triumphant on February 28. So, without further ado, here we go!
And the nominees are…
Brooklyn
When the little film that could, Brooklyn, was announced as a member of the elite group of films that are Best Picture nominees, we could not have been more thrilled. Saoirse Ronan has always been one of our favorite up-and-coming actresses and her Best Actress nomination is so well deserved and welcomed. John Crowley's film is such a love letter to the American dream and love itself that it wooed our hearts and left us smiling for weeks after witnessing its magical moments.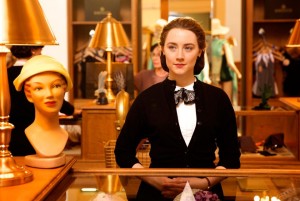 Sadly, it will not win Best Picture and for us, it gets the award in this category for "just happy to be nominated." The best thing about this nomination is it brings attention to the film, so that now many more will seek it out.
The Martian
There is a small segment of the population who believes that The Martian could be one of the films that pulls the ultimate upset. It's not a small film upset, like when Chariots of Fire won back in the early 80s. This is a studio blockbuster from Ridley Scott, after all.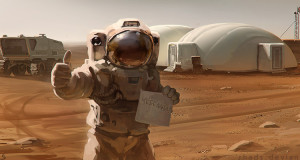 But if the Matt Damon starring film won best Picture, it would be a huge upset and proof that the Academy was serious about awarding box office hits when it expanded the Best Picture lot to a potential ten films. It is near the top of our top 15 of 2015 list and it is certainly worthy of a Best Picture victory. But, unfortunately, with Scott being a huge Oscar snub with his absence from the Best Director category, we don't see the film having the votes to carry the day.
Bridge of Spies
Steven Spielberg and Tom Hanks' latest collaboration found both bringing out the best in each other. The greatest thing about this film was the subtle and powerful turn by Supporting Actor nominee Mark Rylance. Both Hanks and Spielberg were omitted from their respective categories, but the film did also score a nod for Best Original Screenplay. So, there is precedent for the film having a chance at winning the whole thing.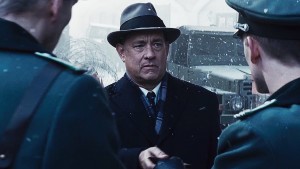 Since we predicted that it will not win its other categories, look for Bridge of Spies to go home empty handed except for the joy of having the bright Academy Awards spotlight shined on its brilliance.
Room
Lenny Abrahamson's film is a stunner that will haunt you for months and we think even years after the credits roll. Emma Donoghue did a masterful job of crafting a screenplay based on her riveting book about a mother living in confinement for seven years, five of which are with her son. She has crafted a world for her boy where the entire universe exists solely in that tiny room. For the little guy, it is a glorious landscape, where every day is a new adventure with his mother.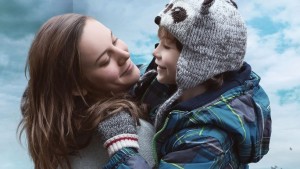 Brie Larson plays the mother with such power, she is a lock to win Best Actress. Jacob Tremblay captured such power at such a young age as the little boy, we think he should have been giving Leonardo DiCaprio a run for his money for Best Actor. Sadly, he was not nominated. The film is a powerhouse. Abrahamson scored a nomination for Best Director that some thought might go to Scott for The Martian… and it is beyond deserved. When all is said and done and the Academy Awards are in the history books, look for Larson to be the only person from Room with a golden statue.
Mad Max: Fury Road
George Miller's epic actioner with a stunning amount of heart and female empowerment begins our list of four films that have a solid chance to emerge victorious come Oscar night. If you had said that the fourth Mad Max film in Miller's series would be vying for Best Picture before the film was released in May 2015, we would have thought you crazy. Then, we saw it. You can't look away. It's moving. It's riveting and above all else, it has a message that is as resonant today as it will be decades from now. That is what makes it a potential spoiler for Best Picture. Oscar loves movies that it can hold up in the future and say how proud they are that this represents how we felt about issues of the day years from now.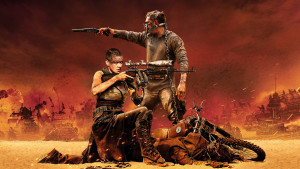 Sure, it takes place in a post-apocalyptic Australia where hoards roam the Outback are seeking weapons and petrol. When Mad Max: Fury Road completes its journey, the viewer realizes it's about much more than that. It's about how we treat each other. It's about freedom. It's about humanity. Although it topped our list of the best films of 2015, we don't think it will top the Oscar voters' list… although we would love to see the final vote and discover where it did land!
Spotlight
Spotlight is the stunning chronicle of the Boston Globe's investigative journalist team, who carries the moniker of Spotlight, when they uncovers the unthinkable. The Catholic Church has been hiding a dark secret. For decades, priests have been molesting children and the institution has not only known about it, but covered it up.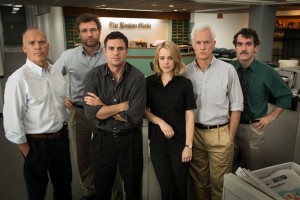 The ensemble cast is top notch (two of which have Best Supporting nods, Rachel McAdams and Mark Ruffalo) and it is another Best Picture nominee that will haunt you long after the film concludes. Spotlight won the SAG Award for Best Ensemble (its version of Best Picture) and that means it could find its way to being the big winner on February 28 at the Dolby Theatre. For Oscar Watch, it comes down to the fact that there are two other films that have a better chance.
The Revenant
What Iñárritu did with The Revenant is incredible, sure, but is it the Best Picture of 2015? No, and for many critics it would be seventh or eighth (i.e. last) on this list of films. So, why is it the odds-on favorite in Vegas and in many, many publications to win Best Picture? Because… it was a difficult shoot and it will win Best Actor and Best Director.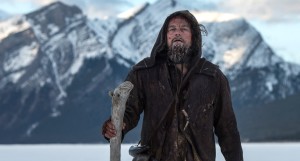 See, that's where Oscar Watch draws the line. We get it. It was a tough shoot, so what? Also, the Academy Awards have a long history of separating Best Picture and Best Director, especially of late. Sure, Iñárritu scored that combo last year for Birdman, and that is partially why we think they're not going to do that again this year. Some other movie has to win Best Picture and here is why…
And the Oscar for Best Picture goes to…
The Big Short
The Big Short is a movie that did the impossible. It made a previously complicated matter (the events leading up to and including the housing crisis of 2008 and subsequent tanking of the U.S. – and world – economy) approachable. Adam McKay and his filmmaking team did so in a manner that was wildly entertaining and informative. Oh, and it was an incredibly well-crafted film with powerful performances and messages that one can see over and over again and still not take in all the humor, drama and vast landscape of awesomeness.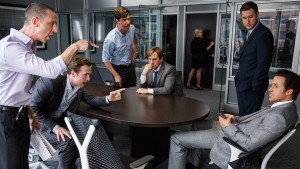 Specifically, why it will win? The Big Short will win for Best Adapted Screenplay, which gives it some oomph on the voting tally for Best Picture. Secondly, it won the Producers Guild Award for top film of the year. Now, here's the clincher. In the last eight years, the winner of the PGA top honor also went on to win Best Picture. Looks like it is about to be nine years in a row. The Big Short is your Best Picture!